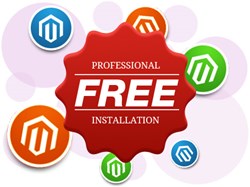 Denver, CO (PRWEB) November 30, 2013
One local home theater installation company is getting in the Christmas spirit this year in Denver by offering a special on installation for any Flat Panel TV's purchased through AV Connect, LLC. The companies Founder and CEO Travis Jordan stated that they normally charge over $300 for this service but from December 14-24 only they are offering their services completely free of charge when you purchase a new TV or Smart Home system directly from their company.
While it is not unheard of for companies to offer extravagant specials throughout the Christmas season, this special is a bit different. Travis stated that while they still have to pay their technicians to on-site and perform the physical installations they are making the service available at no charge this Christmas season in an attempt to drive sales and attract new customers for larger projects such as custom home theater systems view more.
Travis Jordan of AV Connect stated that he founded the company on principles such as honesty and integrity and it is his main goal to deliver top notch quality on all of his services so that initial first time customer will turn into a repeat customer. They are hoping that this free service they are offering this Christmas season will bring in a large volume of new clients that will in turn refer their friends and family. Click Here to find out more about AV Connect, LLC.
Company: AV Connect, LLC
Address: 1600 Broadway #1600‎ ·
City: Denver
State: CO
Zip code: 80202
Telephone number: (303) 351-5591