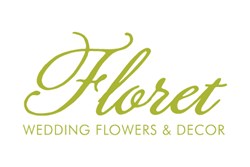 "Holiday season weddings offer distinct and memorable options to bring to life with flowers."
Toronto, Ontario (PRWEB) December 01, 2013
Floret, a boutique flower studio, has recently expanded its floral decorations and added new designs to its collection to reflect weddings that take place during the holiday season.
Jenny Hong is an exclusive wedding florist in Toronto and the owner of Floret. She speaks from her experience, "With the wedding season now being year round, inspirations for non-peak season nuptials are plentiful ."
Through a range of distinct floral and colour palettes that reflect the season different, Floret now offers brides getting married in the winter distinct and memorable options for their flowers.
Expert wedding florists in Toronto know that modern brides need the perfect flower arrangements. This is why Floret takes care to follow their wants and needs to create different bouquet styles that are stylish and also take into account the time of year that the wedding is taking place.
Floret is a wedding florist in Toronto, and offers complete wedding floral solutions. Their services include ceremony and reception flowers, décor draping, linens, and rental chairs. Interested customers can get wedding decoration tips from their website http://www.floret.ca. Located in Markham, Ontario, this studio offers services to couples planning to tie the knot in Toronto and nearby places. They can be contacted through phone at 905-604-8620.