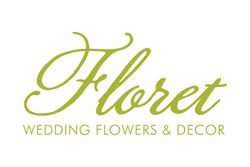 The wedding dress is a beautiful place of inspiration for a wedding flower theme.
Toronto, Ontario (PRWEB) December 01, 2013
Floret, a boutique wedding flower studio, has come to another wedding season and is already coming up with new and exciting ways to better its clients and for a limited time only will be provided wedding bouquet inspirational readings based on a client's choice of wedding dress.
Jenny Hong is an exclusive wedding florist in Toronto and the owner of Floret. She speaks from her experience, "I have been working in the wedding industry for over 12 years, and have drawn inspiration from many places, but one of my favourite starting points is the wedding dress."
From this she created a concept that will be made available for a limited time only which will give brides getting married in the Toronto area looking for a starting point for their flowers to have an unique floral assessment with options based on their wedding dress. From this starting point, an entire wedding theme could be developed.
A highly personalized approached has always been Jenny Hong's approach and this is why Floret takes care to follow their wants and needs to create different bouquet styles that are memorable, colorful, and stylish.
Floret is a wedding florist in Toronto, and offers complete wedding floral solutions. Their services include ceremony and reception flowers, décor draping, linens, and rental chairs. Interested customers can get wedding decoration tips from their website http://www.floret.ca. Located in Markham, Ontario, this studio offers services to couples planning to tie the knot in Toronto and nearby places. They can be contacted through phone at 905-604-8620.