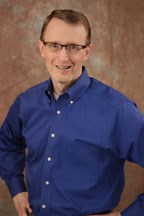 "Investors should not confuse the recent new highs achieved by the stock market as a sign of a new economic boom" says investments management advisor Jeff Voudrie of Common Sense Advisors.
Johnson City, TN (PRWEB) November 30, 2013
"Investors who have missed the recent market gains this past year should be wary of committing significant new money to the stock market at these levels. There have been significant outflows from bond funds the last few months and much of this money is being poured into equity funds because recent stock market gains have been so impressive. For those investing now, the question is whether the torrid pace will continue", says Jeff Voudrie, a financial planner in Tennessee.
"Investors should not confuse the recent new highs achieved by the stock market as a sign of a new economic boom, because these newly-enforced regulations make it much more difficult to get a mortgage and will result in fewer home sales. That will create a negative drag on the economy for years,"according to investments management advisor Jeff Voudrie.
The housing market is absolutely crucial to a revived American economy, Voudrie believes, "because each home requires many resources from lumber to sheetrock to shingles to paint to carpet. And when someone buys a new home they typically invest additional funds in new appliances and furniture. So the construction and sale of a single home represents significant expenditures. Multiply that by tens of thousands of homes and one can quickly see the economic impact."
Yet, homes are not being built and sold at healthy rates. Banks are getting out of the mortgage industry altogether and others are laying off thousands of workers, such as CitiBank, which just let 2,200 workers go from its mortgage division.
The bottom line for investors? "It's just one more troubling sign that could hinder markets going forward," Voudrie says. "It doesn't mean investors need to sell right away, but that they do need to monitor their investments closely and be ready to take action quickly when needed to lock in their profits."
In other words, investors shouldn't get too giddy over market highs. The market has established a true zig-zag pattern over the past several years, revealing a new era in investing that should focus on limiting large losses and reacting nimbly to changes. To help his clients navigate this new era, Voudrie developed patented software that reacts instantaneously to market shifts, called Portfolio Steward.™
The days of "buy and hold" are long gone, Voudrie believes, and the looming difficulties in the mortgage market will eventually put the brakes again on any widespread economic recovery in the U.S., making smart investments management aided by cutting-edge technology more important than ever.
A financial services industry veteran with more than 20 years' experience, Jeff Voudrie is a new breed of private money manager. Using sophisticated electronic monitoring and software, combined with his 20 years' experience as a money manager, Jeff works with you to create a personal investments management portfolio that reflects your lifestyle goals and risk tolerance. He specializes in stable growth and prudent profits while applying a robust, patented risk management processes. When you work with Jeff, you have the security of knowing that your life savings is getting the attention it deserves.
Jeff Voudrie, a financial planner in Johnson City, TN has been interviewed by The Wall Street Journal, CBS MarketWatch, The London Financial Times and the Christian Science Monitor. He is a former syndicated newspaper columnist and the author of two ground-breaking books: How Successful Investors Tripled the Return of the S&P 500 and Why Variable Annuities Don't Work the Way You Think They Work. He accepts a limited number of new clients in his personal investments management practice. He and his wife Julie live with their seven children in Johnson City, TN. He is heavily involved in his local church and has done missionary work in Hungary and Cambodia.
Contact Information:
Common Sense Advisors
105 Keeview Court
Johnson City, TN 37615
877-827-1463
Jeff(at)CommonSenseAdvisors(dot)com