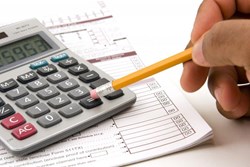 In terms of appeal and popularity, the QROPS now stands proud from any comparable product that's available on today's market.
London, UK (PRWEB UK) 3 December 2013
Pryce Warner International Group – According to a report recently published by Bestinvest, there are 113 marketplace pension plans worth £2.5m each that are effectively stagnant; this equates to £30bn of international investment that's failing to realise acceptable revenue levels.
Instead of exceeding the stock index by 10% or more as originally promised, returns have been nothing short of shocking for many affected expats, investors and retirees all around the world, but it now seems that the time has come to transfer underperforming assets into a dependable account.
A host of life insurance companies and pension purveyors have systematically failed savers, predominantly by selling them financial products and legacy pension schemes such as 'with-profits' funds, which have rapidly become renowned for being an obsolete investment option.
Investors are now looking into more rewarding options than those originally offered by pension providers and the insurance and fund management companies whose services have ultimately disappointed their expectations.
David Harra, Senior Market & Investment Analyst at Pryce Warner International Group, commented:
"With-profits funds originally proved rewarding, but it soon became clear that they were impractical. The consistent, guaranteed returns they offered were originally attainable, but life insurance companies soon realised they were overpaying their account holders at an unsustainable rate. Investment value soon dropped in line with marketplace downturn and now, investors are looking to remedy the past failures of yesteryear's providers and in terms of appeal and popularity, the QROPS now stands proud from any comparable product that's available on today's market."
Something that impoverished retiree investors will surely attest is the fact that final pension funds are dictated by the performance of any given plan, so it's vital that investors address their underperforming plans as soon as possible, to avoid truly dire consequences later on in life.
The first step investors should take in regaining financial security is to find a reliable and experienced plan provider with a proven history of international investment and asset management; this way they can ensure acceptable returns from whichever investment option they choose.
So as to optimise their investment's performance and inherent returns, it's equally vital for an individual to identify the most appropriate product for their personal circumstances; independent financial advisors are usually best equipped to offer accurate information and guidance.
Multi-currency investment accounts such as the HMRC-approved Qualifying Recognised Overseas Pension Schemes are currently attracting unprecedented attention amidst marketplace rivals. Their popularity is best illustrated by the 10,000 British expats who now transfer to a QROPS each year.