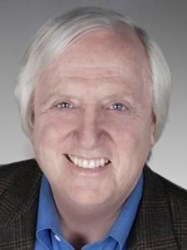 As a leader, your influence, passion, and dedication to be grace and excellence under pressure will go far in creating a leadership covenant that restores the kind of service covenant guaranteed to turn customers into advocates.
Lake Oconee, GA (PRWEB) December 03, 2013
With 6 fewer shopping days between Thanksgiving and Christmas in 2013 and retailers counting on 30% of annual revenue coming from holiday shopping, front-line employees are more vulnerable than ever to feeling overwhelmed, under-supported and taken for granted.
Customer service expert Chip Bell says that leaders can tune in to the pulse of the hustle and bustle, strengthen customer and employee relations, and provides strategies from his years of consulting that help retailers to provide great service that benefits all. Bell says that leaders must keep in touch, keep out of the way, keep their promises, and keep jellybeans on their desks. He offers the following four strategies for leaders to implement:
Keep in Touch
"You can pretend to care, you cannot pretend to be there," wrote Texas Bix Bender in his book, "Don't Squat With Yer Spurs On!" Bell says that Bender was describing a vital feature of leadership: connection. "Great service leaders focus on being there, everywhere, not in absentia. And, when they are there, they are all there—focused, attentive, and engaged. They hunt for genuine encounters. They also upset the pristine and proper by inviting vocal customers to meetings. They spend time in the field and on the floor where the action is lively, not in carefully contrived meetings where the action is limp. They thrive on keeping things genuine and vibrant."
Keep Out of the Way
Bell says this is not an invitation to hands-off abandonment, but rather as a caution never to use more leadership than is needed. "If we have hired smart people and given them solid preparation and clear assignments, they shouldn't need a parent to watch over them," he shares. Bell advises that effective leaders should give front-line servers the freedom to solve customer problems and answer questions on the spot within flexible guidelines. Customers then use the level of front-line empowerment as a peephole into the values of an organization. Bell has found that the more customers witness or experience employees who act with authority on their behalf, the more their confidence in the organization will soar.
Keep Your Promises
One feature that Bell feels has been wrung out of the work world is trust. "Trust is born out of authenticity. We trust others when we perceive their motives are unadulterated and credible. Communicate your enthusiasm for the privilege of being of service to employees. The stereotypical leader gets caught up with looking, sounding, and "acting" executive, and employees get a message of "plastic" power." Bell says that great leaders know humility bolsters trust. And, the trusting organization values generosity over miserly squeezing every dollar out of every transaction. "Everyone in the organization should protect and grow the assets of the enterprise. However, customers remember organizations that refrain from nickel-and-diming them to death. That customer orientation is founded on how well employees are trusted by the leaders," he adds.
Keep Jelly Beans on Your Desk
Bell says "Jelly beans" are code for the sense of fun today's employees desperately need. He feels that as customers aim their anxiety and aggression at the front-line, employees need the bulletproof vest that can come from high self-esteem. "Happy employees are resilient in times of stress or chaos; courageous in moments of conflict. Sourcing an emotional strength that is bolstered by a supportive, affirming environment, they are able to absorb tension, converting it into compassion in arduous situations." He advises to look for ways to shake up the place with quirky events, silly signs, and celebrative occasions.
Bell says to constantly seek ways to convey gratitude and encouragement for service greatness. "Thank you" are the two most important words in the English language. Remember what William James said: "The deepest craving of human nature is the need to feel valued."
In the face of holiday stress, Chip Bell suggests companies embrace these four steps and to remember the number-one impact on customer relations is employee relations.
"As a leader, your influence, passion, and dedication to be grace and excellence under pressure will go far in creating a leadership covenant that restores the kind of service covenant guaranteed to turn customers into advocates…even during hectic holidays!," he concludes.
Chip R. Bell is a customer loyalty consultant, renowned keynote speaker and author of several national bestselling books on customer loyalty. His newest book is "The 9 ½ Principles of Innovative Service." During the month of December, Bell is sharing customer service and small business tips on his blog at http://www.chipbell.com.