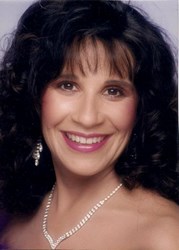 The Owner Says: "At Supreme Skin, we have integrated the most effective muscle toning treatments for the face and the body to help people with problem areas they want to address."
Asheville, NC (PRWEB) November 30, 2013
Supreme Skin, has announced their expansion with new space and staff for Body and Face Sculpting. The new treatments use microcurrent technology and will target any problem areas of the body. This expansion has been introduced because of the desire people have to look and feel better about their self image. With it's concentration on toning muscle, these treatments can make face and body sculpting in Asheville, NC, possible.
The new body contouring treatments are designed to give their clients something new and fresh to look forward to and then enjoy the results every day. These treatments tone muscle and reduce the appearance of cellulite. Supreme Skin's desire is to help people look and feel better.
The spokesperson for this company commented about the new body sculpting treatments when she said, "At Supreme Skin, through these specialized microcurrent treatments for body sculpting here in Asheville, NC, we have integrated the most effective muscle toning treatments to help people with problem areas they may not get to with exercise. We know cellulite is a big problem for most of us and we like to help."
She further expressed her opinion of the new addition. "What distinguishes our approach from all the others is that when we get the results people want. Our aim is for people to have better looking, healthier skin. We want to help people diminish stubborn cellulite and tone the muscle as well as lift and tone the face. That's why we've invested in this expansion. We see that cellulite is diminished and faces are lifted and toned as their problem areas are targeted."
Supreme Skin has helped individuals restore their faces with this noninvasive technology. Now with body sculpting treatments in the Asheville, NC area, combined with a sensible diet they are offer solutions for people to maintain better looking skin.
Supreme Skin and it's licensed estheticians offer result-oriented face and body sculpting solutions. They are a ray of hope for distressed individuals who try to look their best. The company has made it possible for people to secure drastic improvements facial and body sculpting. They have easily emerged as a synonym for skin care success and with their state-of-the-art , noninvasive microcurrent solutions for face and body sculpting in Asheville, NC.