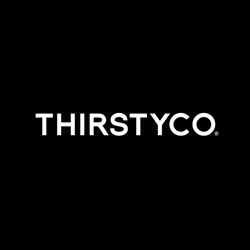 Passion for lifestyle branding, and expertise in creating and curating luxurious videos, images and words.
Toronto, Canada (PRWEB) November 30, 2013
Following an exclusive invitation-only demonstration of their new LYNX HD Trainer at Toronto's most exclusive cycle shop, the VeloReality Corporation announced its new engagement with Thirstyco. Canada, as their Agency of Record.
An informal agreement to work together was struck between the two companies earlier in the week with the aim of opening new niche markets in Europe for the world's most advanced, most expensive indoor bike trainer. With a price tag of $5,000 USD, the LYNX Trainer provides an indoor bike riding experience that is second to none and is also twice as pricey as the next most expensive competitor. Built with Swiss-watch quality, unmatched real-feel riding and spectacular synchronized HD video of the world's most famous courses, the LYNX brand demands a unique combination of top-notch luxury branding and active lifestyle sports marketing.
Known for their high-end lifestyle work with clients including HBC, Brian Gluckstein, Linda Reeves and Danier Leather, as well as fashion editorials for VOGUE and other publications, Thirstyco. was first hired by VeloReality for start-up branding and identity. Once this assignment was completed, Thirstyco. began providing Video SEO services to VeloReality to help build site traffic and Search Engine rankings.
Now the company has been hired for ongoing video-driven, targeted digital media for new global campaigns. These will specifically target the wealthy, the serious amateur and active pro-level riders in international cycling hotspots where cold or wet weather is an issue.
"We love what Thristyco. has done for us so far," said VeloReality VP Marketing Gary Bauer. "Their passion for lifestyle branding, and expertise in creating and curating luxurious videos, images and words fits our upmarket vision like an Italian kid leather glove."
Thirstyco. Founder and Creative Director Johnny Demitriadis was on hand and joined Bauer in announcing the arrangement between the two luxury market players. "I was so impressed with the LYNX HD Trainer that I had to get my very own. I love the idea of riding through the Alps at lunchtime in our Toronto design studio." Said Demitriadis during an in an interview after the event.
For more information, please contact:
Davis Gravelsins - VP Marketing, Thirstyco. Canada
Direct: (416) 706-7669
E-mail: davis(at)thirstyco(dot)ca
Thirstyco. Canada is a creative content marketing boutique with studios in Toronto, Canada. Driven by a passion for infusing life, humanity and art into content for commercial, agency and retail clients worldwide, Thirstyco. curates and creates -- by adding style to substance, art to science, imagination to common sense and emotion to real experience.