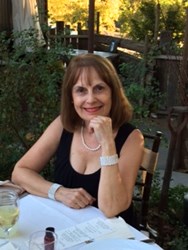 You don't have to live with Premature Ejaculation. Hypnosis can certainly help. Renee Sakr, Certified Clinical Hypnotherapist
Newport Beach CA (PRWEB) December 03, 2013
Suffering from premature ejaculation, Tom, at the urging of his girlfriend decided to seek help at a hypnotherapy clinic.
Tom had already consulted with his physician who advised that there was no physical health issue that would account for his performance problem. Tom suspected that he may be suffering a psychosomatic condition. A psychosomatic condition is a subconscious mental affirmation that manifests as a physical ailment.
Tom decided to work with Ms. Renee Sakr at Goldlite Hypnosis Institute. Ms. Sakr worked with Tom to help him find the root cause of his problem. During Tom's regression session he recalled a time during his 40's that he had gotten really ill with Clostridium Difficile. During his illness Tom had no appetite and lost a lot of weight. Tom remembered feeling weak for an extended time leading to the loss of sexual vigor.
Tom lost his self confidence and he began doubting his sexual performance, laying a subconscious belief that was reinforced by performance anxiety. Tom's doubts became reality; every time he would have sex he would have a premature ejaculation.
Tom learned through his therapy to release his negative feelings and replace them with positive reaffirming thoughts. Tom is very happy with his experience with Goldlite Hypnosis Institute that led to the resolution of his anxiety.
Fast Weight Loss:
What is Virtual Band Hypnosis?
Virtual Band ® hypnosis is a procedure that is done in the mind, which helps the individual visualize the procedure happen in their mind, and then the mind will make it a reality.
Tell Me More About it?
The Plan of Action entails 6 to 8 private sessions. First of all Goldlite Hypnosis Institute alleviate all kind of fear or misconception about hypnosis. Then Goldlite Hypnosis Institute deprogram the mind of all that old programming such as eating for boredom, eating for emotions, eating for loneliness which are replaced with new programming of health, happiness and success.
Then, Goldlite Hypnosis Institute teaches clients how to get rid of negative thoughts and behaviors and how to think positive at all times in order to draw positive experiences in their lives and stay positive at all times.
Would anybody benefit from Virtual Band ® Hypnosis?
Yes, anybody would benefit from Virtual Band ®Hypnosis if they are motivated to lose the weight, especially individuals who need to Lose More Than 20 LBS.
What else is in it for the client?
In addition to all the above, the client will go home with a special Hypnosis CD which they can listen to as often as they want and it will be a feedback for the individual private sessions.
Goldlite Hypnosis Institute Motto is "Working with the root cause of the problem and not with the symptoms"
Goldlite Hypnosis Institute work with different applications such as:
Natural Weight Loss, Quit Smoking, Migraine, Insomnia, ADD, Cancer, Enhancing Self Esteem and Self Confidence, Sexual Dysfunction, Memory Enhancement, Study & Recall, Focus, Concentration, Nail Biting, Stuttering, Stress Release, Public Speaking, Test Anxiety, General Anxiety and a lot more, check out our website for more information on the Benefits of Hypnosis.
Some applications need a Doctor's Referral.
Goldlite Hypnosis Institute has 2 Certification Institutes Centers, one in Newport Beach, California and one in Jacksonville Florida. Those Centers teach Certification Trainings for those people interested in becoming Hypnotists, Hypnotherapists or Virtual Lap Band ® Hypnosis Practitioners.
Goldlite Hypnosis Institute has 3 types of Certification Training:
1) Basic and Advanced Clinical Hypnotherapy Training
2) HypnoAnalysis, Regression Certification Training with Four Types of Regressions Training
3) Virtual Band ® Hypnosis Practitioners.
http://www.GoldliteHypnosisInstitute.com