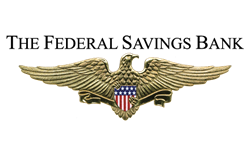 With existing and pending home sales data showing a retreat in property transactions over the past month we were expecting to see a reactionary decline in mortgage applications
Chicago, IL (PRWEB) December 01, 2013
The Federal Savings Bank sees the mortgage market taking a breather this past week amid uncertainty over the Federal Reserve's stimulus plan which has allowed homeowners to get a low cost mortgage. Artificially low interest rates rose slightly this week, while mortgage applications remained at the same level. According to a report by the Mortgage Bankers Association, mortgage applications were down 0.3 percent during the week that ended on Nov. 22 from the previous week. On a seasonally adjusted basis however, the number of applications was virtually unchanged. Similarly, the MBA's Purchase Index dropped 0.2 percent, following the same trend as mortgage applications.
The Federal Reserve has kept its quantitative easing program in place in order to allow mortgage rates to remain low. While rates are well above their historic lows of last year, they are still relatively affordable for most Americans. Once the Fed decides to taper its stimulus spending of $85 billion per month, interest rates will likely rise back toward 5 percent for a 30-year fixed-rate loan.
Mortgage rates
The MBA report comes at the same time as Freddie Mac's announcement that mortgage rates rose over the last week. For the week ending Nov. 27, rates for a 30-year fixed-rate mortgage rose from 4.22 percent to an average of 4.29 percent. During the same time last year, mortgage rates averaged 3.32 percent, a significant difference. Homeowners may be feeling the sting of higher mortgage rates and as a result, fewer borrowers are applying for home loans.
The interest rate for a 15-year fixed rate mortgage also rose during the same week, though only slightly. For the week ending Nov. 27, the average rate rose from 3.27 percent to 3.30 percent.
"With existing and pending home sales data showing a retreat in property transactions over the past month we were expecting to see a reactionary decline in mortgage applications" says Nick at The Federal Savings Bank. Nonetheless, house prices rose as homes-for-sale inventory remained tight in many markets. The S&P/Case-Shiller House Price index released yesterday showed prices in the 20 largest cities increased 13.3 percent annually in September, the highest year-over-year increase since February 2006, and a bit stronger than the Federal Housing Finance Agency's U.S.-wide Purchase-Only index, which appreciated 8.5 percent over the same period."
Contact the Federal Savings Bank, a veteran owned bank, to explore affordable mortgage options.