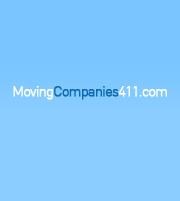 For anyone dealing with a last minute move, you must head to MovingCompanies411.com and compare your options.
(PRWEB) December 03, 2013
Everyone knows that moving is stressful, but a last minute move takes the stress to a whole new level. MovingCompanies411.com is doing something to make the moving experience much easier. They recently launched a new tool that is primarily focused on helping those who are about to undergo a last minute move find affordable moving options.
"Last minute moves are really rough. We want to show our clients that we will take care of them every step of the way. We call ourselves the experts on all things moving and that is exactly what we are for our clients. We provide services that are often difficult to find elsewhere. Our new last minute moving tool is innovative and really helps our clients find the best price for their last minute move," stated a spokesperson for MovingCompanies411.com.
The new form has a few simple questions that prospective movers need to fill out, like what is the expected moving date; how big of a moving job it is, etc After filling out the simple form, customers will then be able to compare last minute moving options from a wide variety of moving companies that provide last minute moving services.
"MovingCompanies411.com's new last minute moving services kept me sane during my move. My company notified me that I was going to be relocated across the country in one week! I had no idea how I was going to make that happen, but then I found MovingCompanies411.com's site. For anyone dealing with a last minute move, you MUST head to MovingCompanies411.com and compare your options. Not only will you save yourself time by using their simple comparison tool, but you will also ensure that you will receive a fair and competitive price from local moving companies," advised one recent MovingCompanies411.com user.
http://www.MovingCompanies411.com offers comprehensive moving services and tips to those who are looking for local and international moving providers. With endless tips from how to pack to how to handle a last minutes move, visiting MovingCompanies411.com's site is not an option, but a necessity for anyone who is preparing for an upcoming move. To find out more information, head to MovingCompanies411.com today.