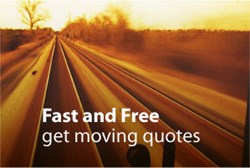 Check out the new moving guide, as well as many other services offered by MoveNetwork.com.
(PRWEB) December 02, 2013
MoveNetwork.com has published a new moving guide with valuable tips and advice. A company representative who introduced the new moving guide during an interview explained how important it was going to be for customers. The guide basically will help customers understand the whole moving process, how the process works and how the movers decide the price to be offered to the customers. The company professionals are looking forward to helping customers with the new moving guide as they believe the new guide can offer many detailed ideas about important aspects of the moving process. It's a common fact that customers who have more clear knowledge about the moving process have less chance of being deceived by dishonest companies.
MoveNetwork.com has designed the guide very wisely. When talking about the new moving guide, one company representative showed an example. He said customers will now be knowledgeable about the main factors which movers base their quote on. That way, customers will be able to know if the quote offered by a mover is fair or not. Customers will be able to differentiate between a good and a deceiving mover. In this context, the new moving guide will educate customers and help them stay away from the inexperienced or dishonest moving companies.
When talking with the company representative, it was clear that the company officials were confident about the new system developed. The new moving guide is a remarkable way to clear customers' doubts. For most of the customers, getting a reasonable quote from the moving company is the toughest job. The new moving guide published on http://www.MoveNetwork.com looks quite promising and can help customers get over the usual dilemma. Customers looking forward to having a safe and risk free journey can get tips on the guide.
The new moving guide describes how to obtain a lower quote from the movers. As there are so many variables which determine the range of the quote, customers can manage to have a lower quote by having a few things planned in advance. For instance, a moving quote is decided based on types of packing work involved. If the people involved in the process have to do full packing, they might charge a bit higher as that will take more time. In this case, customers can try to reduce the cost by completing the packing job partially. Movers will definitely charge less if they don't have to full packing.