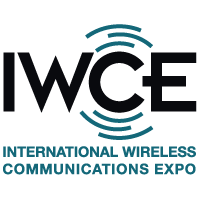 SOLiD will discuss the most important industry trends and pressing issues.
Sunnyvale, CA (PRWEB) December 02, 2013
SOLiD, a publicly-traded global RF Amplification and Optical Network Transport solutions company, announced today that it is participating at the IWCE Virtual Show as a Platinum sponsor and exhibitor, and that its president, Seth Buechley, will share strategies for leveraging wireless technology to enable communications for both civilians and first responders inside large buildings, throughout public venues and across campuses during the roundtable discussion "State of the Industry: What's on Your Mind?" moderated by Urgent Communications editor-in-chief, Glenn Bischoff.
Since its inception, SOLiD has focused on enabling in-building public-safety communications. The company's neutral-host distributed antenna system (DAS) supports both public-safety (UHF/VHF/700/800) and commercial cellular services on a single, code-compliant system. SOLiD is also a founding member of the Safer Buildings Coalition, an industry organization that provides advocacy and education related to indoor public-safety communication issues, and brings awareness to solutions to achieve indoor communications during emergencies for the general public and first responders.
The IWCE Virtual Show is free to attend and, just like a live conference, features educational panels, vendor exhibits and networking opportunities. View the agenda and register at the IWCE website (http://www.iwceexpo.com).
Event Information:
IWCE Virtual Show
December 5, 2013
"State of the Industry: What's on Your Mind?"
Thursday, December 5 at 4:00 PM EST
Speaker Information:
Seth Buechley is president of SOLiD and a founder of the Safer Buildings Coalition. Under his leadership, SOLiD has deployed converged commercial cellular and public-safety DAS solutions at some of the world's best-known venues. Through the Safer Buildings Coalition, Mr. Buechley has championed advocacy and incentives as well as education and tools to ensure indoor communications for civilians and first responders. Mr. Buechley frequently writes and speaks about public-safety communications and strategies for making buildings safer.
About SOLiD:
SOLiD (http://www.solid.com) is a publicly-traded global RF Amplification and Optical Network Transport solutions company that enables indoor and outdoor cellular, public-safety and Wi-Fi communications at some of the best-known and most challenging venues. With a pedigree that includes leading hospitals; Olympic, professional, and college sports venues; government, university and Fortune 500 corporate buildings and campuses; international airports and metropolitan subways; and other high-profile sites, SOLiD's Distributed Antenna System (DAS), Small Cell Backhaul and Passive Optical LAN (POL) portfolio addresses current and future network densification requirements. Learn more at the SOLiD website, read our blog, watch our YouTube channel, and follow us on LinkedIn and Twitter. For further information please email info(at)solid(dot)com or call (888) 409-9997.