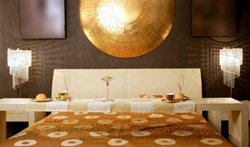 Start a home design review by considering any changes that took place during the year that has affected the comfort or function of each room.
San Francisco, CA (PRWEB) December 03, 2013
Just as a car needs routine maintenance to keep it running smoothly, a home design also can benefit from a regular tune-up. The end of the year is a symbolic time, when changes are made to the things that aren't living up to expectation. It's a good time to review how comfortable life is within the context, function and style of a home design. But don't wait until the holiday crunch to get started. Home owners stressed about the holidays can take heart in the fact that there is plenty they can do before the end of the year to help maximize the comfort, function and style of each room.
The earlier one begins the process of addressing each problem area in the home, the better the chances are for finding appropriate and clever solutions. Start a home design review by considering any changes that took place during the year that has affected the comfort or function of each room. Is your house now home to a new child or accommodating an aging parent? Is there now an extra room available since a grown child left for college? Is there a current need for a home office? Maybe a year end bonus or salary increase is available to devote to the home repairs or style renovation. It's also important to consider if this home and neighborhood are still desirable and in a convenient part of the city. Depending on how extensive this renovation needs to be, can a home equity loan be obtained or a mortgage refinanced? Consider whether the project needs to be a structural renovation or a cosmetic repair or update.
As a homeowner, it becomes necessary to be expert in the mechanics of this structure. In a newly built house, the home expert will get educated over time, as the roof, plumbing and windows begin to leak. When a newly acquired house is a fixer upper, home owners become experts overnight. If the renovation is a cosmetic redo, the mechanics of design involve different elements that require expertise. The basics will include the fabric that hangs as draperies or covers each chair and sofa throughout the house. When making a fabric selection, the decision should include how long this renovation needs to last. If future finances are an uncertainty, choose the drapery or upholstery fabrics in a simple, uniform print or subdued color. Carefully chosen fabric colors or prints will ensure a longer lifetime on the sofa or alongside the windows. Monochromatic selections such as black, ivory or taupe can lend sophistication to the room design. Expand this palette with deep tones such as burgundy, eggplant or indigo instead of pastels or neon colors. Dark tones emphasize the silhouette of the furniture design and architectural lines. Dark tones can hide detail imperfections as well. The pastels and neon colors can be added to the room in smaller details such as pillows, candles and vases. Décor embellishments should also be subtle additions to the home design, elements that compliment the other style details in the room. Then, the entire room will work together as a successful design. Splashy colors and embellishments instantly draw the viewer's eye and overshadow the entire room design. Interest in the style will wane long before there is money for another redo. For design inspiration, visit KindaChic.com, an online home furnishing and décor website, to locate the subtle contemporary designs for today's lifestyles.
A renovation that includes both structural and cosmetic elements, choose simple furniture shapes and clean architectural lines. Good construction in both architectural elements and furniture designs is easier to achieve with simple lines than with complicated structural or furniture details. Simple designs and clean architectural lines can become timeless elements that will withstand future home updates. Also, comfort and function blend effortlessly within these structures and new furniture layouts. As time goes by, as families increase or decrease, any necessary changes can be made without breaking the bank.