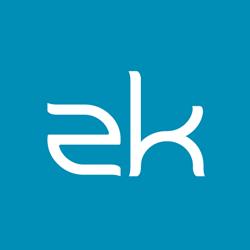 ZK is the best open source Java framework for building enterprise web and mobile apps.
London (PRWEB) December 06, 2013
ZK 7 focuses on improving the theme system, bringing with it a more powerful theme engine to date combining the ease of CSS 3, LESS and Bootstrap to create a simpler yet more flexible theming experience convenient for users creating their own personal themes or themes that match their corporate image.
Leveraging ZK 7, design and development teams will have a much easier job spending less time creating applications which look great and perform better than ever. It is now much easier to create themes from scratch and customize existing themes; bootstrap themes can be used to kick start theme creation saving resources needed to produce great looking themes. The existing default theme has also been simplified, including the DOM structure.
Additionally, this release also comes with it a new 'Atlantic' theme adopting the newest trend in User Interface design – flat design; removing gradients, shadow effects and cutting out rounded corners back to a simple and clear design that reflects only the functionality itself without imitating real world materials.This flat design also gives users an advantage when customizing components as they now do not have to take care of those skeuomorphic effects (gradients shadow effects etc).
Apart from these, ZK 7 further introduces more new features included but not limited to the following:

New navigation component set
Tree supporting render on demand
Support for SLF4J API logging
FileUpload supporting HTML 5's accept attribute
Performance Improvement
To learn more about ZK 7, visit the demo here or check out its release note for more information.
Potix Corporation develops and supports ZK, the #1 Java based Ajax solution on SourceForge.net, the world's largest open source host. Innovation is the most driving force behind the growing Potix. Potix delivered the first Ajax framework to support Java and Android phones, the first embeddable Ajax spreadsheet, and the first to synergize the power of pure Java, markup and scripting languages.
ZK has more than 1,500,000 downloads since its first release in late 2005. ZK is deployed by a large number of Fortune Global 500 companies, including Barclays, Societe Generale, Swiss RE, eBay, Roche, Deutsche Bank, Sony, Sun Microsystems, Audi, EMC and Toyota, providing them with the ability to rapidly create rich Ajax enterprise level applications.