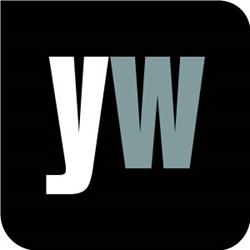 London, UK (PRWEB UK) 15 December 2013
A recent fitness craze in Patna, India, has lead to brides-to-be aiming for excessive weight loss in preparation for their wedding day, The Times of India reported November 28th. The article, "Brides-to-be in Patna make a beeline for gym," explained that brides, and some grooms, have started to go to fitness trainers across the city asking for huge weight loss results in a very short space of time. Amin Khan, fitness trainer at Doyen Gym on Frazer Road, commented, 'Before taking them on board, we make them understand there is a limit to the possibility of weight loss they can have in the given period.' However, Ashish Kumar of Gold Gym on Boring Road, added, 'Most of the brides-to-be want to shed five to ten kg in three months. But losing more than three to four kg within three months can adversely affect skin.' (http://articles.timesofindia.indiatimes.com/2013-11-28/patna/44546232_1_fitness-trainer-social-networking-sites-weight-loss)
Following on from this, Yourwellness Magazine looked at how married individuals can encourage their partner to lose weight. According to Yourwellness Magazine, 'It can be difficult broaching the subject of weight loss with your partner – you know that they need to lose weight but you don't want to damage their self confidence or hurt their feelings. The trouble often lies in that asking someone to lose weight, however heartfelt the reasoning, can come across as sexist, unappreciative and demanding. It's no wonder that men often feel it's best to keep their mouths closed on the subject. However, there could be downsides to staying silent as well, such as your partner's quality of life or life span being in jeopardy.' (http://www.yourwellness.com/2013/11/can-encourage-wife-lose-weight/#sthash.Dhot4tMl.dpuf)
Yourwellness Magazine gave three tips to individuals who want think their partner needs to lose weight:
1. Consider why. Is the need for the partner to lose weight through concern for her health, her life span or for more selfish reasons? This will determine the outcome of the conversation.
2. Changing personal eating habits. Women tend to gain weight more easily when they're in a long-term relationship, as they follow the eating habits of the person they're with. So men should also make changes
3. Be honest. If asked if a partner looks fat, don't be blunt, but don't lie either.
To find out more, visit the gateway to living well at http://www.yourwellness.com.