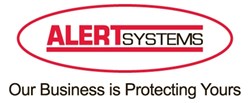 The proposed investment could see High Definition CCTV cameras fitted in 11 towns in the area
(PRWEB UK) 5 December 2013
The BBC has reported on November 28 in the article 'Dumfries and Galloway CCTV Upgrade on Horizon' that an investment of over £500,000 into CCTV is to be considered. The proposed investment could see High Definition CCTV cameras fitted in 11 towns in the area, as well as constructing a centralised monitoring facility. The proposed CCTV security cameras could be installed in Dumfries, Stranraer, Langholm, Gretna, Lockerbie, Moffat, Annan, Dalbeattie, Kirkcudbright, Castle Douglas and Newton Stewart. Currently, CCTV security systems in Dumries and Stranraer are the only towns where CCTV is monitored 24 hours each day.
The proposed funding is also thought to include developing an 'integrated risk management centre' which, alongside overseeing all CCTV cameras in the area, will be used to coordinate important emergency operations and monitor alarm systems such as care calls and domestic abuse alerts. It is thought that this centralised facility will enable resources to be used more efficiently and effectively.
As specialists in the industry, the experts at AlertSystems closely follow industry related news and were interested in news of the potential investment in CCTV. A spokesperson for the company shared their thoughts:
"It is welcome news that money could be invested into new CCTV security systems. As CCTV can play a vital role in crime prevention and assisting with police investigations, it is imperative that high quality CCTV security systems are in place to protect the premises. The presence of CCTV can be crucial in police investigations, providing vital evidence in incidences of crime which can help further their investigations and bring them to successful conclusions."
AlertSystems manage and maintain over 5000 security installations throughout the UK and are specialists in providing business security solutions. Offering professional service and a complete range of security services such as monitored alarm systems, Automatic Number Plate Recognition and Avigilon CCTV security systems. AlertSystems offers effective and reliable solutions to security problems.