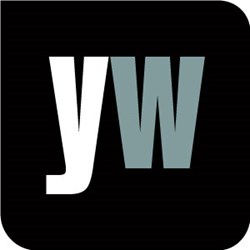 London, UK (PRWEB UK) 15 December 2013
Evan Rachel Wood has criticised the Motion Picture Association of America (MPAA) for removing an oral sex scene from upcoming film Charlie Countryman, the Guardian reported November 28th. The article, "Evan Rachel Wood attacks MPAA for cutting sex scene featuring cunnilingus," noted that the Thirteen actress described the move as symptomatic of a society that is frightened of female sexuality, as the scene involves a man performing oral sex on a woman. The 26-year-old took to Twitter, commenting, 'The scene where the two main characters make 'love' was altered because someone felt that seeing a man give a woman oral sex made people "uncomfortable" This is a symptom of a society that wants to shame women and put them down for enjoying sex, especially when (gasp) the man isn't getting off as well!' (http://www.theguardian.com/film/2013/nov/28/evan-rachel-wood-mpaa-charlie-countryman-oral-sex)
This inspired Yourwellness Magazine to give female readers advice on initiating sex. According to Yourwellness Magazine, 'As women, it can sometimes be difficult to take the lead in the bedroom. Many women feel as though it would be unfeminine to be assertive and initiate sex, but they couldn't be further from the truth. There are a number of ways to make yourself heard in the bedroom and make your sex life more compatible with your needs.' (http://www.yourwellness.com/2013/11/take-lead-assertive-sex/#sthash.EaGxrMGX.dpuf)
Yourwellness Magazine outlined four ways to take the lead in the bedroom:
1. Be more creative. Men often find it a turn on to find that their partner is being bolder and more creative.
2. Be expressive. Spend some time beforehand thinking about what is missing, such as more intimacy or passion, then communicate these things effectively in order to achieve that. Speaking about these issues is the only way to change them.
3. Give feedback. This is a great way of airing any issues which have arisen in the bedroom. Men, in particular, are renowned for not being great at taking hints, so clear feedback is key.
4. Share fantasies. Everyone has sexual fantasies, yet they are rarely shared between partners. This can be a great bonding session to increase the intimacy between a couple, as well as being a fantastic way of spicing up the relationship.
To find out more, visit the gateway to living well at http://www.yourwellness.com.