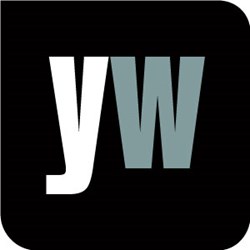 London, UK (PRWEB UK) 16 December 2013
The New Zealand government will spend more than $8 million on research to create better wines for those watching their waistlines, MSN New Zealand reported November 28th. According to the article, "Government backs waist-watcher wines," the Ministry for Primary Industries (MPI) has announced a multi-million dollar research and development programme to create low calorie, low alcohol wines – dubbed lifestyle wines. MPI primary growth partnership director Justine Gilliland commented, 'We're excited by this programme in providing the opportunity for further innovation in the wine industry, and the potential to strengthen New Zealand's reputation as a supplier of some of the world's finest wines.' (http://health.msn.co.nz/healthnews/8762237/government-backs-waist-watcher-wines)
With this in mind, Yourwellness Magazine gave tips to those looking to reduce their waist size. Yourwellness Magazine noted, 'Most people who want to lose weight and improve their fitness have a specific goal in mind, and that goal is often to reduce the size of their waist. This is a very sensible goal, as your wellness and wellbeing are intrinsically linked to the size of your waist. Those who have larger waists are at increased risk of all kinds of health conditions, such as diabetes and heart disease. There are some simple moves that can help you to lose up to eight inches off your waist.' (http://www.yourwellness.com/2013/11/shrink-waist-fit-back-jeans/#sthash.O3IWYWxj.dpuf)
Yourwellness Magazine pointed out that squats are the most highly recommended exercise of all for reducing waist size. Yourwellness Magazine detailed the right way to do a squat:
1. Stand straight with feet hip distance apart, and toes turned out a little.
2. Hold a weight in each hand. Each weight should be around three pounds, and arms should be by the side of the body.
3. Lower the body down into a squat, making sure that the upper body stays as upright as it possibly can.
4. Whilst squatting, reach arms forward, and then return to starting position.
5. Do this 20 times.
To find out more, visit the gateway to living well at http://www.yourwellness.com.