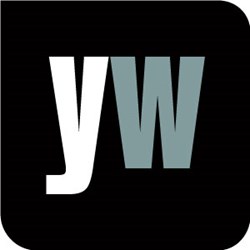 London, UK (PRWEB UK) 17 December 2013
The Celebration Train Thanksgiving Day workout event took place this week, for the second year in a row, UpperMichigansSource.com reported November 28th. The article, "Dozens in Marquette workout on the Celebration Train," noted that, on Thursday Morning, dozens filled the Baraga Gym in Marquette for a fun workout before the start of a hearty Thanksgiving meal. Eighty people got on board the Celebration Train, which is an interactive circuit workout created by fitness trainer, Brett Conklin of B Cubed Fitness in Marquette. The circuit workout consisted of several different stations including hoola hooping, push ups and sit ups. (http://www.uppermichiganssource.com/news/story.aspx?id=977419#.UpjZPye0Op0)
With this in mind, Yourwellness Magazine showed readers how to have a fun workout that burns calories. According to Yourwellness Magazine, 'Getting on top of your fitness levels is one of the best things that you can do if you want to lose weight. There are so many benefits that exercise brings to your wellness and wellbeing, so stop putting it off and find a way to integrate it in your life, starting from today. Fitness shouldn't be about drudgery and it shouldn't feel like a chore. Staying fit should mean engaging in activities that you actively enjoy and look forward to. You shouldn't feel that you are giving up something, you should feel like you are actually gaining something.' (http://www.yourwellness.com/2013/11/fun-workout-burns-calories/#sthash.hciWDwSx.dpuf)
Yourwellness Magazine suggested two fun ways to work out:
1. Local recreation associations. Joining a sports team with friends is fun, builds relationships with like-minded people and improves fitness. Sports teams include basketball, softball, dodgeball, football and kickball.
2. Hybrid classes. Classes such as Zumba have soared in popularity since TV dancing shows. In a Zumba class, participants do a full on and very sweaty workout whilst dancing to some amazing tunes. There are also other popular classes such as pole dancing classes, hula hoop classes and various different kinds of boxing.
To find out more, visit the gateway to living well at http://www.yourwellness.com.