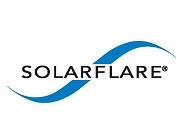 Hoffman Estates, Illinois (PRWEB) December 03, 2013
CIOsynergy, a provider of thought leading conferences, today announced Solarflare's participation at its upcoming event on December 5, 2013 at the Marriott Marquis in San Francisco, California.
Solarflare delivers to customers a portfolio of high-speed networking software and hardware products, including a family of SolarCapture software solutions that performs real-time network monitoring for security compliance use cases in enterprise, government, defense and cloud market segments. Solarflare also has a family of 10/40 Gigabit Ethernet server adapters and the Solarflare OpenOnload® open source middleware stack that can accelerate many leading-edge Web performance and security applications such as load balancing, NoSQL, DDOS and NGINX by increasing message rates 3 to 4 fold and decreasing latency 50%.
"We are thrilled to have Solarflare at CIOsynergy San Francisco. As a leading provider of network monitoring for security compliance use cases and 10/40GbE networking solutions, their presence will provide event attendees with an additional layer of industry insights and thought leadership," says Patrick Mason, Director of Communications and Marketing at CIOsynergy.
CIOsynergy San Francisco is an exclusive opportunity for leading local CIO and IT executives to network and brainstorm daily hurdles in an unparalleled learning environment under the umbrella of two world renowned leaders, keynotes of the night; John Sculley and Robert Herjavec. Mr. Sculley is one of America's best known business leaders, with one foot in the storied history of Apple technology and the other planted firmly in 21st century innovations that change the way the world does business. Few entrepreneurs have been as successful across so many fields as Sculley. His success stories include telecommunications, financial services, healthcare, high technology, internet Services, consumer marketing and IT supply chain.
Mr. Herjavec has lived the classic rags-to riches story. From delivering newspapers to waiting on tables to launching a computer company from his basement, he applied his immense energy and ambition with outstanding success. The firms he created proved so outstanding in their operation that they attracted companies such as AT&T and Nokia, who purchased them from Herjavec to the tune of hundreds of millions of dollars. Robert will give us an unparalleled view of his journey to become one of the world's top innovative minds.
At CIOsynergy San Francisco a panel of leading CIOs moderated by Scott Shuster, will share and explore how CIOs can be successful in their role. Mr. Shuster has led virtually every Business Week CEO, CFO, and CIO conference held since the founding of the magazine's events group more than 100 of the world's most prominent gathering of large company leaders and senior executives.
Open to Fortune 500's and mid-market enterprise, CIOsynergy's events gathers senior executives from the office of the CIO, including Directors, VPs, Chief Architects, CTOs and CIOs.
For more information about or to participate in CIOsynergy San Francisco, visit: http://CIOsanfran.com, or contact Araceli Delgado, Project Coordinator at aracelid(at)ciosynergy(dot)com or 1.847.278.2213 ext. 899.
About CIOsynergy
CIOsynergy provides a platform that brings together the thought leaders of IT through events that incorporate face-to-face meeting opportunities, panel discussions, think tanks and keynotes, and C-suite networking programs.
Previous events have attracted C-suite leaders from companies such as Wal-Mart, Salesforce, Home Depot, Bank of America, Forbes Media, Wells Fargo, Shell, Allstate, State Farm, Career Education Corp, Pepsi, Sara Lee, Kraft, BP, Loyola University, Kaiser Permanente, Mayo Clinic, and Walgreens.
The company operations nationwide and has previously partnered with sponsors such as IBM, 3com, VMware, Unisys, Hitachi, Oracle, SunGard, Dell, Google, Amazon, and HTC among 100's more.
About SOLARFLARE
Solarflare is the leading provider of application-intelligent networking I/O products that bridge the gap between applications and the network, delivering improved performance, increased scalability, and higher return on investment. The company's solutions are widely used in scale-out server environments such as high frequency trading, high performance computing, cloud, virtualization and big data. Solarflare's products are available from leading distributors and value-added resellers, as well as from Dell, IBM, and HP. Solarflare is headquartered in Irvine, California and operates an R&D facility in Cambridge, UK.