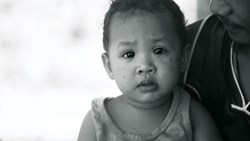 A little from us, means a lot to them.
Brooklyn, NY (PRWEB) December 04, 2013
The Philippine Promise Fund (PPF) is organizing an event in Red Hook Brooklyn to help the victims of Typhoon Haiyan by collecting much needed hygiene supplies and educational kits for children. The 2 day event will run Saturday December 7th - Sunday December 8th from 8:30 am- 8:30 pm at 95 Union St. Brooklyn NY 11231. Donations will be sorted, packaged and shipped via cargo containers to the hardest hit ports. The nonprofit organization International Relief & Development (http://www.ird.org/haiyan) and its partners will accept and disperse the donated goods as they arrive in the Philippines. The shipping containers will then be painted and reused as classrooms or other necessary spaces. The PPF and its volunteers will create over 1000 readymade hygiene supply kit backpacks. Each backpack will include an assortment of items such as coloring books, crayons and toiletries.
Hurricane Sandy devastated the east coast last year with an unprecedented tidal surge. One of the hardest hit neighborhoods was Brooklyn's Red Hook. As a way to pay it forward, local businesses have pledged their support for the Philippine Promise Fund disaster relief aid. Typhoon Haiyan is the deadliest storm ever recorded in the Philippines. The flooding destroyed agriculture, infrastructure and erased towns and villages in its wake.
Pledged by local non-for-profits, the drop off event will have over 50 volunteers on hand to help with your donations. Our efforts will not stop when the event ends and we will continue to collect items in the weeks to follow. Visit our site for a list of supplies needed and ways you can help the PPF disaster relief aid help save children. We are thankful for our largest sponsor MYBRS. A battery and electronic waste recycling company advocating sustainability with local and national battery disposal services.
"IRD is a nonprofit, nongovernmental organization responsible for implementing relief, stability, and development programs worldwide. IRD's mission is to reduce the suffering of the world's most vulnerable groups and provide the tools and resources needed to increase their self-sufficiency. Specializing in meeting the needs of communities emerging from conflict or natural disaster, IRD partners with donors, local organizations, and many others to deliver sustainable services in agriculture, governance, health, and infrastructure."- John Engels (IRD Communications)
If you'd like further information about the Philippine Promise Fund and its organizers, please contact Ari Kesler at ari(at)philippinepromisefund(dot)com or call 1-800-PPF-6558.