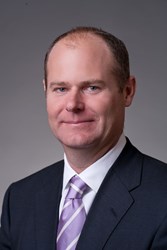 "We are proud to be celebrating our 30th year in business in Austin," said CEO Travis West. "We are working with many of the nation's leading carriers to serve thousands of U.S. companies and helping them understand ACA and its impact on their business."
Austin, TX (PRWEB) December 02, 2013
Since its founding in Austin in 1983, Fringe Benefit Group and its affiliate companies have helped thousands of employers design and administer benefit programs. During its 30 year history, the company has grown significantly and expanded its capabilities and offering to its position today as the leading provider of government contractor health and retirement plans. Drawing on its expertise in the prevailing wage segment, Fringe Benefit Group has also emerged as a leader in voluntary group benefit plans designed for America's fast growing part-time workforce.
Today, Fringe Benefit Group employs more than 100 people and has relationships with many of the nation's leading carriers, including Nationwide, Transamerica, United Healthcare, Ameritas, Kaiser Permanente, MetLife, Independence Holding Company, and several Blue Cross Blue Shield members. Since its beginning, Fringe Benefit Group has focused on marketing and distributing its products through a growing national network of more than 600 brokers and agents.
Contractors bidding on public sector jobs understand that in order to win bids they need to maximize efficiencies, reduce costs and maintain compliance. Fringe Benefit Group's prevailing wage product, The Contractors Plan, helps government contractors, like those working on Davis-Bacon and Service Contract Act jobs, stay compliant with government regulations and bid more competitively while providing quality benefits to their employees. As the first company to offer benefit plans for prevailing wage workers, Fringe Benefit Group is highly skilled at understanding, recommending and implementing retirement and ACA-compliant health plan options for government contractors.
Healthcare reform and the Affordable Care Act (ACA) have greatly changed the benefits landscape for all companies, but especially those employing part-time workers. Fringe Benefit Group's Framework product provides a solution for employers with variable workforces via an easy to implement insurance platform for part-time workers. Framework offers a best-in-class supplemental benefit product, including inpatient supplemental, outpatient supplemental, dental, vision, critical illness, short-term disability, life insurance, and accident plans, along with unmatched communication and enrollment services. Its billing and premium payment options take the place of outsourcing enrollment and billing companies, enabling Framework to deliver better benefits at a lower cost, which provides a powerful solution for employers with part-time employees. Framework customers include many of the nation's leading restaurant, retail, hospitality and staffing companies.
"We are proud to be celebrating our 30th year in business in Austin. During that time we've helped thousands of hourly and part-time workers get the most out of their benefits, while providing employers with a robust benefit solution," said Travis West, CEO of Fringe Benefit Group. "When my father founded the company in 1983, he saw an opportunity to help contractors bidding on government jobs save money and bid more competitively while providing their employees with the means to save for their retirement. He successfully grew our relationships with brokers and carriers, expanded our prevailing wage product offering and added administration capabilities. This strategy was directly responsible for our early growth," said Travis West, CEO of Fringe Benefit Group. "Since then, we've grown our product line to include a robust lineup of benefits for America's part-time workforce. We are working with many of the nation's leading carriers to serve thousands of U.S. companies, who are looking to us to help them understand ACA and its impact on their business."
Beginning in 2014, all individuals will be required to have health insurance and those who do not will be penalized. For government contractors working on jobs subject to prevailing wage laws, the funds to pay for health insurance coverage are usually included in the wage determination for each job classification. By offering a prevailing wage benefit plan, such as The Contractors Plan, business owners can establish pre-tax accounts, have stronger purchasing power and simplify the entire process for their employees. There are also recruiting and morale benefits to consider, since many employees would prefer to work for a company which offers benefits and most employees would prefer to purchase coverage from their employer rather than figuring it out on their own with after tax dollars.
And although employers will not be required to provide ACA-compliant health insurance to their part-time employees, supplemental and voluntary benefits are valuable to employers who are looking to maintain their workforce. Voluntary offerings purchased through the employer provide several advantages over purchasing insurance as an individual, including better pricing, underwriting and access than individuals may find on their own. Employers who recognize this opportunity will be better positioned to attract and retain part-time employees. The Framework team works closely with brokers to customize plan design, pricing, communication, implementation, and enrollment to meet their customers' individual needs. Framework provides employers with a unique billing and premium payment options, communication and enrollment services, and best-in-class benefits package. Framework benefits are specifically designed for employers looking for a plan that is easily administered, flexible, and affordable.
About Fringe Benefit Group
Austin, Texas-based Fringe Benefit Group and its affiliate companies have helped employers since 1983. For more information about Fringe Benefit Group's products, visit http://www.fbg.com, http://www.thecontractorsplan.com and http://www.frameworkbenefits.com.