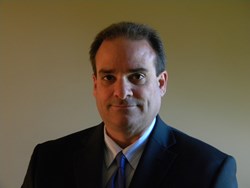 With the activity in the marketplace and the changes we've done internally, we're pretty bullish about the future.
Fort Washington, PA (PRWEB) December 04, 2013
Looking ahead to a stronger 2014 in the construction industry, Allied Construction Services has recruited industry veteran Jody Arena to serve as its Chief Operating Officer. With an improving economy in Philadelphia, commercial vacancy rates fell by 12.1 percent and construction increased 69.6 during third-quarter 2013; in the suburbs, vacancies were down 17 percent and construction rose a full 92.1 percent. In August the Northeastern United States led the nation in housing starts with a 40.2 percent year-over-year increase―a five-year high.
In anticipation of continued growth, Allied Construction, serving the Mid-Atlantic region in commercial, healthcare, educational and multifamily residential construction, also has added a staff estimator to its business development team.
"The construction industry is a bellwether for the larger economy, and this gratifying upsurge is a sure sign we're finally shaking off a difficult recession," said Allied Construction President Brett Altman. "Our goal at Allied Construction has always been to do the job right, on time and for a competitive price, and Jody Arena will help us do it even better. He's known in the industry for completing projects on or ahead of schedule while upholding rigorous standards."
"Another estimator means we'll be able to support more preconstruction services, conceptual estimating and budget-level estimating," said Arena, who spent more than 10 years at A&E Construction of Upper Darby, where he rose from project manager to vice president of construction. "With internal operations on cruise control, we can spend more time working with our clients and design professionals to maximize a project's objectives."
A member of various charitable groups and a longtime youth sports coach, Arena is past President of the Greater Philadelphia Chapter of UNICO, the largest Italian-American service organization in the United States; a past Grand Knight of the Knights of Columbus Council 11782; and a current member of Philadelphia Archbishop Charles Chaput's Pastoral Council.
Expressing "cautious optimism" in the economic rebound, he said, "With the activity in the marketplace and the changes we've done internally at Allied, we're pretty bullish about our future; 2014 should be a good year."
Allied Construction Services, recognized as a leader in the construction industry in the Mid-Atlantic region, is part of the Altman family of companies, which has more than 60 years in business. Allied Construction Services has executed project objectives from conception to completion, on time and within budget, for major institutions and corporations, private developers, government agencies, architects and consultants, and non-profit organizations.
To learn more about Allied Construction, please visit http://www.allied-altman.com. To schedule an interview with President Brett Altman or Chief Operating Officer Jody Arena, please call Marjorie Preston at 609-992-1386 or email mpreston1208(at)gmail(dot)com.