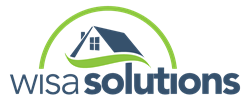 Lorton, VA (PRWEB) December 03, 2013
WISA Solutions was awarded a basement remodeling job in Fairfax Station, Virginia. This particular client just wanted to update their basement flooring before Thanksgiving. The current basement was carpeted but the homeowner wanted to install hardwood flooring. WISA advised the homeowner to use laminate flooring that looks exactly like wood because of any moisture problems since it is being installed in the basement and wood is a nature product. The homeowner agreed with WISA on installing the laminate flooring.
The duration of the install took less than three days from start to finish for 1,500 square feet. Once WISA received the material in their warehouse, they notified the homeowner to schedule a project date. The first phase of the project was to remove all furniture from the basement to clear out the space. Once that was done, WISA installers then took up all of the existing carpet and tack strips. WISA made sure the floor was level and ready for the laminate flooring. Prior to installing the laminate flooring, WISA had to lay the underlayment. After all the underlayment has been laid, WISA installers started the laminate flooring installation. This particular laminate was interlocking boards so WISA installed it using the floating method. After the laminate, WISA installed the shoe molding throughout the basement. The final phase of the project was to bring the furniture back in and place in the correct location. The homeowner was very pleased with WISA and they have awarded them with their kitchen remodel after the holidays.
Some suggestions WISA has to homeowners looking to change their flooring is to look at all of their options. There a ton of choices from carpet to tile to hardwood to laminate and everything in-between that it can be overwhelming so advise with a professional with the needs and functionality of the space.
WISA Solutions business hours are from 8AM-5PM weekdays and 9AM-5PM on Saturdays and by appointment with any time outside of that.