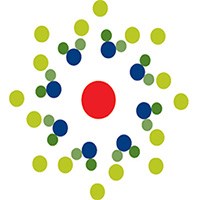 Your bioanalytical assay and clinical diagnostics source.
Boston (PRWEB) December 04, 2013
John J. Reddington, DVM, PhD, COO of Cambridge Biomedical Inc. and former CEO of Sirtex Medical Inc., to join ViroGates' non-executive board.
ViroGates announced that John J. Reddington, Chief Operation Officer of Cambridge Biomedical Inc., was appointed to the company's board of directors, increasing the number of board members to 7.
"John brings a wealth of experience, from raising capital and building productive relationships with investors to sales and marketing, as well as regulatory and reimbursement expertise related to the US diagnostics market, and we are delighted that he is joining ViroGates's board of directors," said Jakob Knudsen, CEO of ViroGates. "John joining the Board is in line with our increased focus on the US market."
John R. Reddington currently serves as COO of Cambridge Biomedical Inc., a contract laboratory research organisation (CLIA) located in Boston, Ma., who supports the pharmaceutical, biopharmaceutical and medical device industries with assay development and validation of biomarkers, companion diagnostic and specimen analysis. Since 2011, John J. Reddington has been on the board of Directors at Pathology Experts, an early-stage privately held consulting firm, who service the histopathology, toxicology and preclinical research needs of Life Sciences companies in Europe and North America.
The new board member joins ViroGates at an exciting time. The company has just received notification from the European Patent Office that Patent application 07858108.9 Soluble urokinase plasminogen activator receptor (suPAR) as predictive marker for cardiovascular disease will be granted. The Patent will be subject to national filing in the European countries, and will allow ViroGates protection of use of its suPARnostic® product range in the testing of healthy individuals to determine risk of development of cardiovascular disease, which is the leading cause of death worldwide. Furthermore ViroGates and Hvidovre Hospital have recently announced that suPARnostic has been implemented at the Danish Hospitals Acute Medical Ward.
"I am pleased and honoured to join the Board of Directors of ViroGates. I have been following the Company's progress over the last five years and have been very impressed by the success and professionalism of the organization in bringing its suPARnostic test to the global market. This diagnostic provides an important tool for the practicing physician to rapidly evaluate the health status of their patients," said John J. Reddington.
About Cambridge Biomedical
Since 1997, Cambridge Biomedical has provided a customer focused approach to support our clients by providing a diverse range of bioanalytical services from pre-clinical to post market. These include assay development, optimization, validation and diagnostic testing. Conveniently located in Boston to support the North East pharmaceutical development market, yet with a national and global reach. We deliver personalized project management and rapid turnaround times to expedite your development pipeline.
Contact: 1320 Soldiers Field Road Boston, MA 02135 T: 617.456.0700 salesinfo(at)cambridgebiomedical(dot)com
About ViroGates
ViroGates is an international MedTech company headquartered in Copenhagen, Denmark. ViroGates develops and distributes prognostic products for healthcare management. The novel ViroGates products labelled suPARnostic®, measures a protein known as soluble urokinase Plasminogen Activator Receptor (suPAR). In clinical practice, suPAR's main application is screening of individuals to determine the risk of disease progression of the patient. The suPARnostic® product range has been tested in more than 150,000 patient samples and results have been published in more than 250 accredited journals. suPARnostic®'s prognostic value has been documented in various infectious conditions via clinical studies, these include acute care, sepsis, tuberculosis, malaria and HIV but also in inflammatory diseases such as cardiovascular diseases and type-2 diabetes. The first commercial suPARnostic® product was an ELISA-based test kit for the quantitative determination of suPAR in human plasma. The novel suPARnostic® Quick Triage product is a simple lateral flow device that is based on human plasma to assess the disease severity of the patients in need of a fast response, typically when entering the hospital system (acute care). ViroGates has launched the suPARnostic® products in Europe, Africa and Canada.
Further Information
Please contact: Jakob Knudsen, CEO ViroGates (+45 2226 1355 or jk(at)virogates(dot)com) – http://www.virogates.com