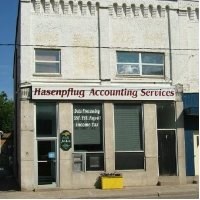 I have found no product on the Canadian market like Suntico
(PRWEB) December 19, 2013
Ed Hasenpflug founded Hasenpflug Accounting in 1985 and offers his clients a wide range of accounting services including managerial accounting, bookkeeping, tax preparation and payroll services. A member of the Institute of Professional Bookkeepers of Canada, Ed has been using Sage 50 Accounting for almost three decades. He originally worked with the application when it was owned by Bedford Software, and he is now a Sage Simply Accounting Platinum Certified Consultant.
With over 25 years' of business experience, the practice is now solidly established, achieved by providing personal attention to his clients, continually investing in his own professional education and keeping abreast of the latest changes in regulation and technology.
On one of Ed's regular visits to Sage Summit, he became aware of Suntico's unique value proposition, and has been following the developments of the company ever since.
Ed says "I have found no product on the Canadian market like Suntico. It incorporates mobile and social technology, so you get mobile access to your Sage 50 Accounting records, all wrapped up in a social workplace. You can store all your comments and notes on accounts, contacts or individual transactions and keep everything together for everyone to see."
There is an attractive referral program for Sage professionals that provide support to companies that use Sage 50. Demo accounts and free trials are available at http://www.suntico.com/pricing, and prices range from $185US per year for 2 users to $1,495US per year for a 40 user subscription.
Suntico currently integrates with Sage 50 Accounting (Simply Accounting) and Sage 50 US (Peachtree). Development is currently underway with plans to integrate with Sage 50 UK, Sage 100 ERP and Sage 300 ERP as well as Intuit Quickbooks and Xero.
Find out more at: http://hasenpflug.ca and http://suntico.com/