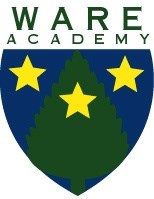 Gloucester, VA (PRWEB) December 02, 2013
Ware Academy is pleased to present the middle school students who earned honor roll-level grade point averages during the first trimester of the 2013-2014 school year. Listed below are their names followed by grade.
High Honors Students (3.8 or above GPA)
Ashlynn Boulay (6)
Allison Hughes (6)
William Revere (6)
Jacob Ward (6)
Nicole Brown (7)
Quinn Glovier (7)
Julia Goodwin (7)
Chris James (7)
Charlie Revere (7)
Henry Singleton (7)
Alice Strawn (7)
Caroline Fuccella (8)
Trip Hurley (8)
Reilly Price (8)
Ashley Shackelford (8)
Anne Stewart (8)
Honors Students (3.5 to 3.79 grade point average)
Ava Atkinson (6)
Alexander Brown (6)
Kade Havens (6)
Khatiana Perez (6)
Colleen Rae (6)
Blair Pausic (7)
Reed Atkinson (8)
Julia Bandurco (8)
Elizabeth Curry (8)
Andrew Hendrix (8)
Larkin Rae (8)
ABOUT WARE ACADEMY:
Located one mile from Main Street in Gloucester's historic Courthouse district on a 19-acre campus, Ware Academy is a co-ed, independent day school for students in Pre-Kindergarten 3 through eighth grade. Ware Academy empowers each student to achieve academic excellence, emphasizing the development of mind, body and character.
The primary objectives are to educate the whole child to his fullest potential and for students to acquire a respect and a desire for learning in order to develop into independent, life long learners in preparation for productive and fulfilled lives.
Founded in 1949, Ware Academy is a non-profit, non-denominational, non-sectarian school promoting ethnic and racial diversity. Ware Academy selects students on the basis of academic potential and developmental readiness without regard to race, color, creed, or ethnic origin.
Ware Academy is accredited by the Virginia Association of Independent Schools, the National Association of Independent Schools, and the Education Records Bureau and the Secondary School Admissions Test Board. Ware Academy is also a member of the National Middle School Association, the National Junior Honor Society and the Association of Supervision in Curriculum Development.
Keep in touch with Ware Academy online at http://www.wareacademy.org, on Facebook at /WareAcademy and on Twitter @WareAcademy1.