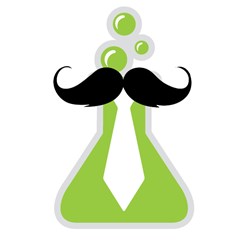 Growing a mustache was fun, but raising money for men's health was even more rewarding.
Chicago, IL (PRWEB) December 02, 2013
The leading hiring platform for distributed enterprises, Hireology, announced today that they have raised more than $2000 dollars for the Movember campaign. According to the Movember website, "Movember encourages men to grow and women to support the Mo (moustache) for the 30 days of November to raise funds and awareness to combat prostate and testicular cancer."
Hireology embraces a culture that gives back to the community and decided to start an annual Movember tradition. The entire team took part in the campaign and started a friendly competition to see who could raise the most money.
"Growing a mustache was fun, but raising money for men's health was even more rewarding," said Sales Development Manager and Hireology MovemberTeam Leader, Corey Fein. "Hitting our goal of $2k was the best day! We can't wait until next year."
The Hireology Movember team raised $2,067 dollars overall during the month of November, beating their goal of $2,000. The team is already gearing up for November 2014 with a goal of $3000.
About Hireology
Hireology is the leading selection management platform for distributed enterprises. Their award-winning Selection Manager™ includes everything an operator needs to manage their hiring process, including a fully hosted career site, integrated job postings, compensation analysis, pre-hire assessments, interview guides, background checks, skills verification and more. Franchise systems, banks and financial institutions, healthcare systems, dealer networks, and other multi-site operators use Hireology's web-based platform to deliver consistent and repeatable hiring decisions in the field - leading to lower turnover and increased profitability per location. For more information, please visit http://www.Hireology.com/.
About Movember
Movember aims to forever change the face of men's health through the power of the moustache, by raising vital awareness and funds for men's health issues to combat prostate and testicular cancer and mental health challenges. Movember programs are focused on awareness and education, living with and beyond cancer, and research to achieve our vision of an everlasting impact on the face of men's health. Since 2003, three million participants have raised over $446MM for the cause, funding more than 570 programs globally, with official Movember campaigns taking place in 21 countries. Movember is fully accredited by the Better Business Bureau, and for the past two years, has been named a Top 100 best NGO by The Global Journal. For more information please visit Movember.com. Movember is a registered 501(c)(3) charity.