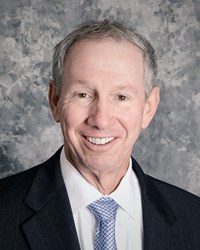 Arlington, VA (PRWEB) December 04, 2013
Michael D. Griffin, Chairman and Chief Executive Officer of Schafer Corporation, was awarded the Dr. Wernher von Braun Flight Trophy by The National Space Club Huntsville. The organization's premier award, the Dr. Wernher von Braun Flight Trophy, recognizes Dr. Griffin for his great achievement in advancing spaceflight programs and contributions to U.S. leadership in the field of rocketry and astronautics.
"During his tenure at Schafer Corporation, Dr. Griffin's leadership has been instrumental in our growth and success," said John Gilligan, Chief Operating Officer of Schafer Corporation. "As a mentor to a new generation of professionals and a long proponent of astronautics, he is more than deserving of this prestigious award."
Dr. Griffin is a senior technology contributor and leader at Schafer Corporation, leading provider of scientific, engineering and technical services and products in the national security sector. His career boasts many achievements with extensive experience serving the national interest in government, industry and academia. Before joining Schafer, he served as the 11th Administrator of the National Aeronautics and Space Administration (NASA), and most recently was Eminent Scholar and Professor of Mechanical and Aerospace Engineering at the University of Alabama in Huntsville.
"With past recipients including Dr. Sally Ride and John Glenn, the von Braun Flight Trophy is our most prestigious award," said Sarah Lincoln, Board Director for The National Space Club Huntsville. "Dr. Griffin has greatly influenced the industry and its students throughout his career and particularly in his role as NASA Administrator from 2005 to 2009, making him a choice recipient."
Prior to his nomination as NASA Administrator, Dr. Griffin was the Space Department Head at Johns Hopkins University's Applied Physics Laboratory, President and Chief Operating Officer of In-Q-Tel, Inc., and served in several positions within Orbital Sciences Corporation, including Chief Executive Officer of Orbital's Magellan Systems Division and General Manager of the Space Systems Group.
In addition to his professional successes, Dr. Griffin lists academician among his achievements. He has been an adjunct professor at the University of Maryland, Johns Hopkins University and George Washington University, where he taught courses in spacecraft design applied mathematics, guidance and navigation, compressible flow, computational fluid dynamics, spacecraft attitude control, astrodynamics and introductory aerospace engineering. Dr. Griffin holds seven academic degrees, including a bachelor's degree in physics from Johns Hopkins University, a master's degree in Civil Engineering from George Washington University and a Ph.D. in aerospace engineering from the University of Maryland.
###
About Schafer Corporation
Schafer Corporation is a provider of scientific, engineering, and technical services and products applied to defeating national security threats. The Company has a national footprint supporting mission-critical programs for customers including the US Air Force, US Army, US Navy, Defense Advanced Research Projects Agency (DARPA), Missile Defense Agency (MDA), United States Transportation Command (USTRANSCOM), National Aeronautics & Space Administration (NASA), Department of Homeland Security (DHS), and National Security Agency (NSA). The Company has been widely recognized for its technical expertise and ability to provide objective analysis that leads to the development of innovative, problem-solving solutions.
About Metalmark Capital
Metalmark Capital is a leading private equity firm whose principals have a long track record of successful investing in targeted sectors, with particular focus and competence in energy/natural resources, industrials, healthcare, and defense/government services. Metalmark Capital seeks to build long-term value through active and supportive partnerships with the companies and management teams in which it invests. Metalmark Capital, which is an investment center of Citi Capital Advisors, is currently investing its latest fund with $2.5 billion of committed capital. For more information, please visit http://www.metalmarkcapital.com.