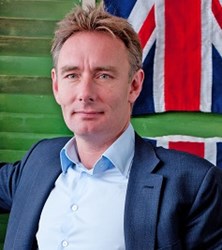 This is a company that has listened to its clients and transformed customer service and its business.
London (PRWEB UK) 3 December 2013
XLN Business Services, the small business specialist, has won the Best Customer Focus Award at this year's Best Business Awards 2013.
The Best Business Awards aim to highlight and reward excellence across the private and public sectors to help British business become even more successful than before. With a record number of entries this year, the awards are a great achievement given the quality of past winners and the highly competitive nature of the awards.
Commenting on the award to XLN Business Services in the Best Customer Focus category, Andrew Areoff, the Chairman of the Judges, said: "After ditching its 'you're being held in a queue' call centre service, telecommunications company XLN Business Services has seen a 200% increase in customers taking additional services. When clients ring up, they now get immediate connection to the client's dedicated account team. The outcome is spectacular. Market share has increased, the company has extended the range of products it offers to small businesses and profits have followed suit. This is a company that has listened to its clients and transformed customer service and its business."
Saeed Sheikh, XLN Business Services Director of Account Management commented: "Listening to our customers needs has always been a top priority at XLN. Business owners are pressured for time and as such don't have the opportunity to shop around for the best deals – we have engineered a service to help them do this quickly, and winning this award reflects this."
For more details and interviews please contact:
Nadine Bourne, PR & Communications Manager on 02077935940
------------------------
About XLN Group
XLN is the small business specialist. XLN Ltd. was founded by Christian Nellemann in 2002 as XLN Telecom. It is located in London, United Kingdom and supplies business phone lines and business broadband to more than 130,000 customers. Deregulation of the UK Telecom's industry enabled XLN to offer an alternative phone service to BT™ at a considerably lower cost.
XLN's founder and CEO was first recognised as Ernst & Young's Entrepreneur of the Year in 2006 for Technology and Communication, winning again in 2010. XLN has also been a National Business Awards Finalist for 7 years: 2004, 2005, 2006, 2009, 2010, 2012 and 2013.
In 2007 and 2008, XLN was ranked on the Sunday Times Tech Track 100 survey of the 100 fastest growing technology companies in the UK and in 2011 and 2012 was listed as in the Sunday Times Buyout Track 100. IN 2010 and 2011 XLN also won British Venture Capital Association (BVCA) awards for 'Best Private Equity Backed Management Team'.
More details at: http://www.xln.co.uk
About ECI Partners:
Founded in 1976, ECI is one of the longest established and most successful private equity groups in the UK. With offices in London and Manchester, ECI specialises in management buyouts, buyins and development capital deals with companies valued between £10 million to £150 million.
Specialising in TMT, business services, industrial, healthcare and consumer companies, ECI has sold over 85 investments with a total value of over £2.5 billion since 1990.
ECI's technology investments include Irish technology company, CarTrawler, 'machine-to-machine' communications company Wireless Logic, the world's leading provider of cloud-based cost control solutions to the hospitality industry, Fourth and XLN which provides telecoms and others services to small businesses. Recent technology exits include CliniSys and Ascribe.
ECI remains a natural partner for companies with growth potential and ambition.