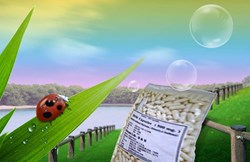 Although the body does have MSM in it, there is only a little amount
Lake View Terrace, California (PRWEB) December 06, 2013
Lake View Terrace, California. December 5th, 2013 – MSM products have been steadily gaining popularity over at Vibrant Life since the release of their new product Enhanced Organic Sulfur which has already bypassed expectations in sales since its launch several months back.
Since the launch of the company's new product, every day more people are finding out about Vibrant Life. Although increasing numbers of people are taking a look at what the company has to offer, many have stated that they do not understand what MSM does or why Vibrant Life's products are becoming so popular.
Vibrant Life offers several MSM-related products which provide a countless number of benefits for consumers.
In order to understand why the company's MSM products are so popular, Clifford Woods, Executive Director at Vibrant Life, provided short summary of MSM and why it is important.
"MSM is short for Methyl Sulfonyl Methane and is commonly referred to as organic sulfur. Whenever it rains, organic sulfur comes with the rain and is absorbed by plants." He continues, "The human body needs organic sulfur and has some in it, though it needs a lot more.
Clifford Woods also mentions that it is important to drink water with the MSM products the company provides for this reason. "Since MSM detoxifies the body, water is constantly moving throughout the body to wash out the toxins; which is why you need to be drinking plenty of water."
Vibrant Life's MSM Products
The company offers these four MSM products:
1. Organic Sulfur (MSM) 1lb Jar
2. Organic Sulfur (MSM) 500mg Capsules
3. Organic Sulfur Bulk Powder
4. Enhanced Organic Sulfur (MSM)
Vibrant Life provides their supplements in powdered or capsule form. This flexibility allows customers to take MSM how they please.
Apart from arthritis, MSM can help with muscle soreness which is explained by Clifford Woods himself, "Lactic acids along with other substances in the human body are responsible for causing pain and soreness. MSM can be taken to improve the body's ability to get rid of lactic acids and waste materials to quicken recovery and allow more energy for repairing muscle tissues."
As mentioned, one of the contributing factors to the increase in popularity of Vibrant Life's MSM products was the release of a more powerful version of the standard MSM product known as Enhanced Organic Sulfur.
This product works at a cellular level, meaning it is able to deal with a variety of common health problems.
Recently, it has also been found that Enhanced Organic Sulfur has also help protect the body from parasites. Studies show that MSM functions by placing a special layer over the intestinal tract where a few forms of parasites usually attach themselves to. This coating causes it to be difficult for parasites to connect to, which means that they will simply be flushed out.
The reasons above explain how Enhanced Organic Sulfur has been a turning point for Vibrant Life and why the company is acquiring more customers every single day.
Vibrant Life - Website
To find out even more about MSM and to see why Vibrant Life's products are becoming increasing popular lately, visit their website at http://www.oralchelation.com/.
Vibrant Life
Clifford Woods, CEO
Phone: (818) 558 – 7099
Email: ceo(at)organicet(dot)com