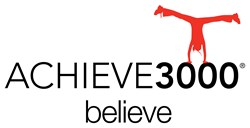 We are thrilled to partner with Achieve3000 to give our teachers and students access to such a robust ed tech resource.
Lakewood, NJ (PRWEB) December 03, 2013
Achieve3000 today announced a new partnership with Teach For America. The leader in online differentiated instruction will provide Teach For America corps members and their classrooms with free access to its award-winning web-based literacy solutions during their two-year teaching commitment. In addition, Achieve3000 will provide corps teachers with professional development to ensure the successful implementation of its solutions with their students.
"We are thrilled to partner with Achieve3000 to give our teachers and students access to such a robust ed tech resource," said Jen Matsuda, Director, Tech Strategy, Teacher Preparation, Support and Development at Teach For America. "It can be a real struggle for teachers to find thoughtfully differentiated content, especially with a focus in science and social studies. This partnership has the promise to give our teachers a strong boost in nurturing their kids' literacy skills across many grade levels and abilities."
Founded in 1990, Teach For America recruits and develops a diverse corps of outstanding individuals of all academic disciplines to commit two years to teach in high-need schools and become lifelong leaders in the movement to end educational inequity. Today's more than 11,000 corps members are teaching in 48 urban and rural regions across the country while nearly 32,000 alumni work from across sectors to ensure that all children have access to an excellent education.
"We share Teach For America's commitment to improving the educational outcomes of children growing up in low-income communities," said Saki Dodelson, Founder and CEO of Achieve3000. "It is an honor to provide the organization's teachers and their students with access to our proven-effective literacy solutions. We're excited to empower teachers in successfully teaching essential literacy skills across content areas."
Achieve3000's online literacy solutions for grades 2-12 reach all students one-on-one at their individual reading levels, accelerating their reading gains, boosting their performance on high-stakes tests, and preparing them for college and career.
About Achieve3000
Achieve3000® is the leader in online differentiated literacy instruction, serving millions of students across the United States. For 14 years, the company has been helping students achieve significant Lexile gains, from double-to-triple higher than expected typical Lexile gains without using Achieve3000. Students also enjoy using the solutions outside of school: on average, more than 70 percent of logins occur outside of school hours.
Based on decades of scientific research, Achieve3000 solutions deliver engaging, nonfiction content that supports core curriculum, Response to Intervention, English language learning, special education, and other instructional models. eScience (for grades 6-8), KidBiz3000® (for grades 2-5), TeenBiz3000® (for grades 6-8), Empower3000™ (for grades 9-12) and Spark3000® (for adult learners) are aligned with Common Core State Standards for English language arts as well as individual state standards. Achieve3000 supports 21st century education initiatives across content areas and is raising student performance across the country. The company is based in Lakewood, N.J. Learn more about Achieve3000 at http://www.achieve3000.com or call 888-968-6822.