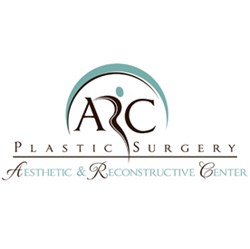 Aventura, FL (PRWEB) December 06, 2013
Adding a new member to the family brings an exciting transforming to the dynamic of a household. However, for a mom, the physical transformations she is left with are not always quite as exciting. It is no secret pregnancy alters a mother's outer appearance, specifically in the areas of the chest and abdomen.
Although dieting and exercise are key components to losing the post-birth baby weight, neither can restore issues such as sagging breasts nor cover noticeable stretch marks.
During pregnancy a woman's breasts become enlarged as a result of the body producing milk. In the majority of cases, they remain sizable until the mother stops breastfeeding. Once mom quits breastfeeding, within a couple of weeks breasts change their form and begin to sag. Fortunately, sagging breasts no longer have to be a requirement when it comes to motherhood.
Dr. Jeremy White, ARC Plastic Surgery's head cosmetic surgeon in Miami, announces new 'Mommy Makeover' service packages for mothers desiring their pre-baby body back. A 'Mommy Makeover' at ARC Plastic Surgery can restore specific bodily features impacted by pregnancy into the original look and feel they once were, like transforming mommy's breasts into the younger-looking chest she originally had before children.
Upon completing the surgery, patients have been utterly amazed how well he restored the original look and feel.
In addition to sagging breasts it is not uncommon for mom's to struggle to loose baby fat weeks, or even months after delivering, regardless of their exercise routine.
With his extensive background in body restoration, Dr. White is one of the most qualified plastic surgeons Miami has to offer.
ARC plastic surgery's "Mommy Makeover" packages include: breasts rejuvenation and tummy tuck to tighten and lift the skin in the stomach and breasts area, and a tummy tuck combined with a liposuction to help achieve the hour-glass figure new moms desire.
Over a nine-month period of the pregnancy, skin and muscles are significantly stretched. Once the baby is delivered, the uterus remains the size of a cantaloupe. It takes between 6-8 weeks before the uterus returns to its original, pre-pregnant size.
As a mom's stomach begins to shrink, stretch marks may become more visible.
One solution to tightening loose skin is a tummy tuck surgery. As part of the Mommy Makeover process, excess skin and abdominal fat are removed to restore the original, flatter contour stomach she once had. In addition to a smoother, flatter stomach, the surgery can also narrow the gap between abdominal muscles as a result of pregnancy.
About: In addition to 'Mommy Makeovers', the Ft. Lauderdale cosmetic surgery doctor, Dr. Jeremy White also specializes in:

Reconstructive body procedures such as Brachioplasty (arm lift), Gluteoplasty (buttocks lift), thigh lift, lower body lift, and liposuction.
Facelifts, necklifts, facial fillers, chin implants, eyelid enhancements and nose job procedures.
Each ARC professional procedure is tailored individual patient goals. With his extensive experience, Dr. White takes great pride in providing the desired results of his patients while at the same time minimizing their recovery time.
The ARC plastic surgery Aventura team walks each patient through the process from the consultation to their full recovery.
For a free consultation please call 305-501-2000 or visit arcplasticsurgeons.com.