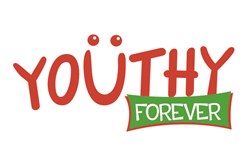 New York, NY (PRWEB) December 04, 2013
An innovative new health powerhouse disguised as a delicious, juice-based drink, Youthy Forever, has skeptics questioning the negative claims made about juice beverages over the years.
The first of its kind, Youthy Forever is an on-the-go thirst quencher with uber-quantities of anti-cancer, anti-aging Resveratrol derived from grape seed extract. The 100 percent natural non-GMO fruit juice made with pear, pineapple, passion fruit and prickly pear contains 30 mg of Resveratrol, a natural antioxidant found in plants, and a whopping 40 mg of grape seed extract.
Resveratrol has been recognized as an aid in youth maintenance, promoting skin longevity and protection with a multitude of health conditions such as cholesterol build up, diabetes and cancer. In addition to these benefits, grape seed extract has been known to prevent heart disease, as well as hypertension and high cholesterol.
"Health through Hydration" is the motto of Brands Within Reach, the distributor responsible for putting Youthy Forever on shelves. While BWR works with many high-profile brands, including global juggernaut Volvic Mineral Water, this is their first original drink concept. "Youthy Forever is a tasty way for the American consumer to maintain youthful practices," said Olivier Sonnois, CEO of Brands Within Reach. "This juice drink can substitute pricy supplements and anti-aging gimmicks."
Youthy Forever is health through hydration, with its array of benefits and natural fruit contents, sans artificial sweeteners and high-fructose corn syrup.
Ever since Resveratrol has been discovered as the secret ingredient to the benefits of red wine, there's been cosmetics and supplements introduced to the market that contains the antioxidant. An impractically large quantity of wine would need to be consumed in order to obtain the 30 mg of Resveratrol that's in Youthy Forever.
A 10 ounce bottle of Youthy Forever retails in Whole Foods Markets and other retailers for $3.49.
For more information, please visit http://www.youthyforever.com.
EDITOR'S NOTE: To arrange to speak to Olivier Sonnois, or for more information about Youthy Forever, please contact Nancy Trent of Pamela Wadler at 212-966-0024.