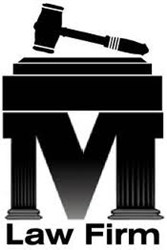 (PRWEB) December 03, 2013
Travelers are facing long delays and dangerous road conditions during the always-busy Thanksgiving travel season thanks to a variety of storms across the country, reports NBC News(Thanksgiving weather: Delays pile up as millions of travelers cross their fingers, November 27, 2013). Regionally, there have been delays of up to two hours and LaGuardia, JFK, and Philadelphia's airports, which in turn are causing delays elsewhere. Rainfall and snow are causing hazardous driving conditions across the region and already there was a fatal multiple-vehicle accident just outside of Philadelphia. One car hit a buildup of water and spun out of control, causing a chain reaction that resulted in one person dead and at least six injured.
Yet despite the bad news, meteorologists are claiming conditions are not nearly as bad as they could have been. The two storms that were predicted to overlap are not and the snow and rain is coming in patches, so traveling is not nearly as chaotic as once thought. Still, with snow and ice accumulating in some areas and winds expected to be as high as 40 miles per hour, drivers are still being cautioned to drive with extra care during the busiest traveling day of the year.
"Drivers especially should not allow reports of conditions being better than expected to cause them to let their guard down," said Adnan Munawar, Partner at Munawar & Andrews-Santillo LLP. "Although conditions are not as bad as previously forecasted, there is still snow falling and water turning to ice, and travelers should be extra diligent given the number of people on the road. Already there has been one reported deadly accident and drivers should exercise caution to avoid there being more. In slippery conditions, it is easy to lose control of your vehicle, and with so many cars on the road, chances are you will crash into someone else."
"Chances are, given the weather conditions and the number of travelers, there will be more accidents before the holiday arrives. If you or a loved one is unfortunate enough to be in one of these accidents, you should contact a lawyer right away to find out what to do and what your rights are. You may be eligible to be compensated for your losses, injuries, and medical expenses and you should consult with an expert who will make sure you do not pass up on any of the compensation to which you may be entitled."
If you or a loved one has suffered an injury, medical condition, or worse, as a result of a motor vehicle accident in New York, you should contact a New York Auto Accident lawyer today at 212.400.4000 to receive information about the your rights under the law and how to pursue claims for the compensation you deserve.
About Munawar & Andrews-Santillo, LLP
http://www.mlawfirm.com
http://car-accident-lawyers-nyc.com/
Munawar & Andrews-Santillo, LLP ("MLawfirm") is a Personal Injury Law Firm in New York City. Our team of highly qualified and skilled attorneys handles and represents clients in a wide range of legal areas including: Car/Auto Accidents, Bike Accidents, Truck Accidents, Construction Accidents, Workers Compensation, Medical Malpractice and No-Fault Collection/Litigation/Arbitration or Accidents. If you need legal help feel free to contact our attorneys. We are available 24 hours a day, 7 days a week, 365 days a year to our clients. Because Insurance companies have their attorneys, adjusters and representatives well trained to defend, delay and frustrate your right to recover full and adequate compensation and damages. One of our greatest strengths is that we are Trial Lawyers. That means we prepare client's case as if it is going to court and we use tireless effort to secure the best possible results for them. At Munawar & Andrews-Santillo LLP, a preeminent New York law firms, no case is too large or too small. Our attorneys treat all clients with the respect and dignity they deserve. Our law firm and attorneys work hard to deliver the very best results to all of our clients. Do you have a legal issue? Do not hesitate to call for free consultation at (212)-400-4000.
"Lawyer Advertising"
"Prior results do not guarantee a similar outcome."
"Content of the press release is not intended to provide legal or other advice or to create an attorney-client relationship."