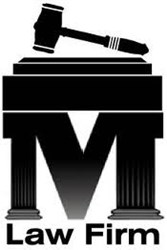 When you drive while intoxicated, you are putting your life, and the lives of everyone else on the road at risk.
(PRWEB) December 09, 2013
Being too drunk to know what you are doing does not save you from murder charges if you drive while intoxicated and kill someone, the New York Court of Appeals held today. According to The New York Times, 3 defendants who had been found guilty of murder appealed their conviction all the way to the state's highest court, arguing that they were too intoxicated to act with the intent required to commit murder. (Murder Convictions Upheld in 3 Impaired Driving Cases, November 21, 2013). People vs Heidgen - Nos. 174, 176, 177, Index No. 1910N/05 Court of Appeals of New York. Martin Heidgen, Franklin McPherseon, and Taliyah Taylor had all been found guilty of murder in separate incidents where they had been speeding in the wrong lane while intoxicated and struck and killed other people. The argument hinged on whether the three defendants could legally be found to have been, "acting with depraved indifference to human life," or if they were too intoxicated to have had such an intention.
Chief Justice Jonathan Lippman wrote for the majority, holding that while it is extremely rare to find intoxicated driving cases that amount to a showing of depraved indifference to human life, that the cases before the court were, "legally sufficient to support the convictions." Judge Robert Smith wrote a dissent, arguing that the defendants should have been found guilty of manslaughter and aggravated vehicular homicide, but not murder. Judge Smith reasoned that after taking ecstasy, smoking marijuana, and drinking beer, that one of the defendants was, "obviously mentally impaired," and therefore could not have met the mental state required for murder. The difference in the charges usually translates to more or less jail time.
"The Court of Appeals' ruling shows just how seriously the justice system takes intoxicated driving," said Adnan Munawar, Partner at Munawar & Andrews-Santillo LLP. "When you drive while intoxicated, you are putting your life, and the lives of everyone else on the road at risk. The court made a statement today by holding that you could be found guilt of murder despite being heavily under the influence of drugs and/or alcohol. Driving is a privilege and can quickly become a deadly activity if not done with proper care and regard for others. While some may view the ruling as harsh, it should make everyone think twice before they get behind the wheel while intoxicated."
"As these cases and so many others show, the consequences of driving while intoxicated are horrific. Anyone who has been injured by or has lost a loved one to an accident caused by an intoxicated driver has the right to receive justice in both criminal and civil court. The district attorney is responsible for criminal charges, but victims of DUI accidents bring claims themselves against the intoxicated driver who caused the accident. While no amount of money can replace the loss of a loved one or erase the trauma of being injured in a car accident, it can alleviate the financial burdens that come with medical bills, lost wages, and funeral expenses."
"If you or a loved one has a potential claim against an intoxicated driver, you should consult with an attorney right away to find out what rights you have and how to pursue them in court. Let a knowledgeable expert be your guide through the difficult and complicate process of filing a claim and arguing before the court while you focus on recovery or take the time to mourn the loss of a loved one. The right attorney will not only know how to get you the maximum compensation possible, but will know how to navigate you through the claims process with respect and concern for the emotional needs of all parties involved. Contact a New York Auto Accident lawyer today at 212.400.4000 or email info(at)mlawfirm.com to receive information about your rights under the law and how to pursue claims for the compensation you deserve."
About Munawar & Andrews-Santillo, LLP
http://www.mlawfirm.com
http://car-accident-lawyers-nyc.com/
Munawar & Andrews-Santillo, LLP ("MLawfirm") is a Personal Injury Law Firm in New York City. Our team of highly qualified and skilled attorneys handles and represents clients in a wide range of legal areas including: Car/Auto Accidents, Bike Accidents, Truck Accidents, Construction Accidents, Workers Compensation, Medical Malpractice and No-Fault Collection/Litigation/Arbitration or Accidents. If you need legal help feel free to contact our attorneys. We are available 24 hours a day, 7 days a week, 365 days a year to our clients. Because Insurance companies have their attorneys, adjusters and representatives well trained to defend, delay and frustrate your right to recover full and adequate compensation and damages. One of our greatest strengths is that we are Trial Lawyers. That means we prepare client's case as if it is going to court and we use tireless effort to secure the best possible results for them. At Munawar & Andrews-Santillo LLP, a preeminent New York law firms, no case is too large or too small. Our attorneys treat all clients with the respect and dignity they deserve. Our law firm and attorneys work hard to deliver the very best results to all of our clients. Do you have a legal issue? Do not hesitate to call for free consultation at (212)-400-4000.
"Lawyer Advertising"
"Prior results do not guarantee a similar outcome."
"Content of the press release is not intended to provide legal or other advice or to create an attorney-client relationship."