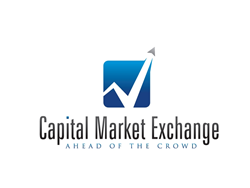 We are honored to be included on the panel of speakers...
Boston, MA (PRWEB) December 03, 2013
Held at the New York Academy of Sciences in March of 2014, the Symposium will provide investors, business professionals and academics an opportunity to review and debate the latest trends in Sentiment technology, including its application to business and investments. The Sentiment Analysis Symposium was started in 2010 and remains a pioneer in identifying technologies aimed at helping businesses discover value in opinions, emotions and attitudes in the social media, news and enterprise feedback.
Headquartered in Boston, Capital Market Exchange is the first firm to aggregate and quantify professional bond investor views into actionable inputs for investment decisions. Using its patent-pending technology, Capital Market Exchange produces a Sentiment Adjusted Spread for over 10,000 corporate issues. Asset managers compare current bond spreads to Capital Market Exchange's forward-looking views and their own proprietary research to efficiently identify mispriced bonds.
Sarah Biller, President of Capital Market Exchange, commented, "We are honored to be included on the panel of speakers at the Sentiment Analysis Symposium. Absent a central exchange to buy and sell corporate bonds, the investors we work with turn to our analytics to parse the deluge of data and mixed messages crossing their desks for early indicators of credit risk. That said, the use of rigorous sentiment analytics is in its nascent stages and we look forward to sharing our work as well as actively learning from other participants."
About Capital Market Exchange: Capital Market Exchange provides leading institutional asset managers a structured approach to identify investment opportunities in the global Fixed Income investment grade marketplace. Capital Market Exchange quantifies factors driving current bond spreads and generates a common reference point for price calculations from the market consensus. The firm's analytics provide Portfolio Managers, Traders and Credit Research a view on emerging credit risks, enabling better forward-looking investment analysis and decisions. For more information, please visit http://www.capital-market-exchange.com.