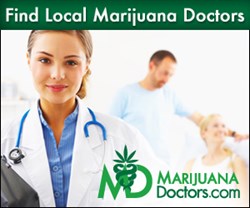 (PRWEB) December 03, 2013
Gateways Certification of Chicago is one of the Prairie State's most reputable and professionally-recognized alternative healthcare facilities. This location is responsible for being able to provide services to Illinois patients after the recent approval of a legislative measure condoning the alternative, medicinal use of cannabis. With its Marion location already established as one the state's first-ever medical marijuana healthcare clinics, this featured Chicago location will become a patient-favorite before all is said and done. Gateways Certification of Chicago vows to help patients receive a recommendation for cannabis as an alternative treatment option if all other treatments have failed and prescription opiates are not desired. This location is both licensed and certified to carry out private medical marijuana evaluations, medical marijuana certifications and issue state-recognized medical marijuana recommendations.
This location is proudly celebrating its grand opening on December 3rd, and will be housed by an on-hand staff that is made up of some of the medical marijuana industry's finest and most intelligent individuals possible. Gateways Certification of Chicago has the primary mission of ensuring each and every patient that this facility provides only the best of care. Please note that each and every staff member is made readily available to assist patients within the processes of filling out, filing and submitting the necessary documentation to obtain an Illinois medical marijuana card. Alongside the aforementioned alternative medical practices, Gateways Certification is a full-scale medical facility that can also treat patients who are seeking non-narcotic remedies to a debilitating condition.
Situated right in the heart of the beautiful area of Chicago, this location thrives in a multicultural city that emanates heart-warming harmony and the distinguishable diversity of its neighborhoods. The city of Chicago today embodies the old-school values of what America's heartland used to be back in the 1950's and 1960's. Known primarily across the continental United States as one of the most passionate sports towns, the city is home to the MLB's Chicago White Sox and Chicago Cubs, the NFL's Chicago Bears, the NHL's Chicago Blackhawks and the MLS's Chicago Fire. The city is recognized as one of four U.S. cities to have teams from the five major American professional team sports (involving baseball, football, basketball, hockey and soccer). Chicago was a candidate city for the 2016 Summer Olympics but eventually lost to Rio de Janeiro.
Each Gateways Certification facility is founded upon the values of legitimacy, sheer professionalism and the utmost compassion. This location can proudly admit that the Gateways brand is one of the first to fully tackle the alternative needs of Illinois and its many patients. This is only the tip of the iceberg in terms of what this Chicago location has to offer and is only a couple of ways to describe how efficiently these facilities are operated. Gateways Certification of Chicago practices healthcare within highest possible standards in order to ensure patients that all services provided by our team are completely confidential and entirely discreet.
Although this facility is located in the Orland Park region of the state, please note that Gateways Certification of Chicago extends its services to the surrounding towns and cities of Palos Heights, Goodings Grove, Worth, Peoria, Crestwood, Joliet and Chicago.