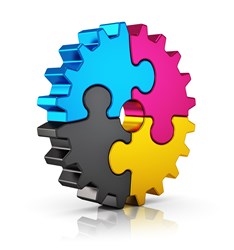 'Custom printed products truly reflect your company's image.' - Natalie Everaert, VP of Marketing
Miami, FL (PRWEB) January 30, 2014
Online shoppers are accustomed to ordering fast, and receiving their purchases even faster. Unlike most online stores, an online printing company creates or alters a product before it is shipped to their customers. This process can take some time. Customers can expect a delay from two to nine business days before their order even leaves the plant.
Printed products can take this amount of time to ship to customers for a number of reasons. Printing custom business forms, envelopes, and business checks among other things requires the review and approval of several people before it can go to print. For customers who would like their company's logo to be printed on a product, the logo must first be submitted as a high resolution image. At that time, graphic designers will scale, redraw and simplify the logo to accommodate the printing process. This process can take up to three business days and often requires the approval of a proof from the customer before the order is sent to press.
The printing process also takes several steps to be completed. Depending on the product, the item has to be printed with the company's information or design. The order can then be consecutively numbered at the customer's request. All printed products then have to dry so that the ink does not smudge. The printed pages are then bound together if it's a notepad or book. Lastly, the entire order is packaged and later shipped. Once an order is at press, it can take from three to six business days before it leaves the plant on a delivery truck.
It is important for businesses looking for custom printed products to know the steps it takes to create their product and the amount of time those steps take. Customers should plan ahead if they need a printed product, and expect that the more customization needed, the more time it will take to create exactly what they want. Customers will find that it is worth the wait to get a product that is not only customized but useful to them in their everyday practices.
Founded in 2003, Smart Resolution is an online printing company that offers complete solutions for small businesses seeking value, convenience and professionalism. With a user friendly website and the latest trends in technology, they aim for a growing number of customers to elect them as the online printing company of their choice.