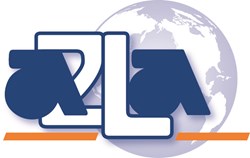 "We see this recent recognition as further confirmation that our program is robust, appropriate and meets the quality assurance needs of the forensic community." -Peter Unger, A2LA President/CEO
Frederick, MD (PRWEB) December 03, 2013
On November 25, 2013, the American Association for Laboratory Accreditation (A2LA) was identified by the Texas Department of Public Safety and Corrections as a 'Recognized Accreditation Body' for the accreditation of laboratories performing forensic analysis of physical evidence for use in a criminal proceeding in accordance with Texas Administrative Code Title 37, Part 1, Chapter 28, Subchapter 1 Accreditation.
As a recognized accreditation body, A2LA was evaluated and found to meet the following recognition requirements:
(1) Issues an accreditation that is accepted throughout the relevant scientific community and appropriate or available to a laboratory;
(2) Has established adequate accreditation criteria reasonably likely to ensure trustworthy forensic analysis;
(3) Requires a periodic competency audit or review of the personnel, facilities, and procedures employed by a laboratory to conduct a forensic analysis; and
(4) Withholds, grants, or withdraws its accreditation of a laboratory based on its own determination of a reasonable likelihood of meaningful corrective action for each deficiency noted during periodic audit or review.
"A2LA continues to seek recognition within the forensic community as well as state and federal government," said A2LA President/CEO, Peter Unger. "We see this recent recognition as further confirmation that our program is robust, appropriate and meets the quality assurance needs of the forensic community."
For additional information regarding the A2LA forensic accreditation program, please see the A2LA forensic program webpage (http://www.a2la.org/appsweb/forensics.cfm) or contact Karin Athanas at 301 644 3236 or kathanas(at)A2LA(dot)org.
ABOUT A2LA:
A2LA is a nonprofit, non-governmental, public service membership society with a mission 'to be the premier provider of accreditations accepted everywhere and by everyone.'