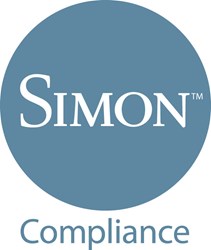 I'm thrilled to welcome Aaron to our firm. He brings a wealth of knowledge and practical experience. I think his consulting style of lawyering fits perfectly with our firm culture. - Lindsey Simon
Chicago, IL (PRWEB) December 03, 2013
Simon Compliance LLC announced today that Aaron S. Kase has been named a partner of the firm. Aaron will counsel investment advisers and private fund managers to assist them in building a robust compliance culture and program. He will also provide practical advice to investment management professionals on a wide range of regulatory and business needs, including manager compensation, succession planning, investor relations and coordination of and compliance with fund documentation.
Mr. Kase was previously a partner in the Corporate and Securities Group of Levenfeld Pearlstein LLC, a Chicago-based law firm.
Simon Compliance LLC is a boutique securities compliance consulting firm. To date Simon Compliance provides compliance services to forty-five private equity and hedge fund clients, ranging from seventy million to eight billion in assets under management. Simon Compliance specializes in creating customized compliance programs specifically tailored to each client's unique needs.