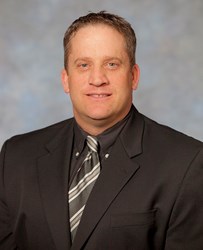 The entire SmartDrive team is focused on delivering innovation and results that drive their customer's success.
San Diego, CA (PRWEB) December 03, 2013
SmartDrive Systems, a leader in driving performance solutions that reduce collisions and improve fuel efficiency, today announced that Adam Kahn has joined its management team as Sr. Director of Product Marketing. Kahn brings more than 20 years of transportation and logistics marketing experience to SmartDrive.
Fifteen of those years were at Omnitracs, a Qualcomm company, where Kahn led multiple cross-functional teams, developed and drove go-to-market strategy, developed channel enablement programs and defined programs that produced and accelerated revenue growth.
Prior to Qualcomm, Kahn held positions at AlliedSignal/Bendix and Detroit Diesel. Kahn received his bachelor's degree at Kent State University in Kent, Ohio, and a masters degree in business administration from Lawrence Technological University, Southfield Michigan.
"The entire SmartDrive team is focused on delivering innovation and results that drive their customer's success and I'm excited about joining the team," stated Kahn. "The SmartDrive solution is uniquely positioned to provide customers with the ability to create an environment where their drivers and fleet managers are focused on improving safety and to sustain those results over time."
"We're delighted to have Adam come on board," said Steve Mitgang, CEO of SmartDrive. "Adam's deep experience in telematics, coupled with his extensive product marketing background in the commercial vehicle market, makes him a natural fit for our team. Adam will play a key strategic role as we develop and deliver innovative solutions that improve fleet safety and operational performance."
About SmartDrive Systems
SmartDrive Systems gives commercial fleets and transit agency operators unprecedented driving performance insight and analysis, helping save fuel, expenses and lives. Its video analysis, predictive analytics and personalized performance program help fleets improve driving skills, lower operating costs and deliver significant ROI. With an easy-to-use managed service, commercial fleets and transit agency operators can access and self-manage driving performance anytime, anywhere. The company has compiled the world's largest storehouse of more than 60 million analyzed risky-driving events. SmartDrive Systems is based in San Diego, CA, and employs over 400 people worldwide.
Follow SmartDrive on:
Facebook - http://www.facebook.com/smartdrivesystemsinc
Twitter - http://www.twitter.com/smartdriveinc
YouTube - http://www.youtube.com/smartdrivesystemsinc
LinkedIN - http://www.linkedin.com/company/smartdrive-systems