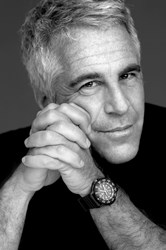 Scientists need to focus on the concepts and not get bogged down with the mechanics of a robot.
(PRWEB) December 03, 2013
New innovative Artificial Intelligence software is rapidly emerging from Germany, where virtual and robotic versions of the human brain are moving away from traditional algorithms with deterministic pathways, towards a realm of emotional, less predictable behaviors. Thanks to funding from prominent science investor, Jeffrey Epstein, the MicroPsi2 Project is closer then ever to mirroring the human mind.
The engineer behind these advances is Joscha Bach, a cognitive scientist specializing in AI. Bach's impressive resume includes author of Principles of Synthetic Intelligence (Oxford University Press), professor and researcher of cognitive science at Humboldt University in Berlin, and software entrepreneur. The goal of Bach's latest humanoid venture, MicroPsi 2, is to identify what Artificial Intelligence can reveal about human cognition, not duplicate the human brain. The MicroPsi 2 Program is a software program that creates goal and sensory driven agents in a virtual computer platform. Specifically, three characters roam around a tropical island; each character has a series of 'node nets' where information is received and processed. As they drift through their landscape, information collected influences the character's behavior.
"The use of a virtual platform to explore the workings of the human brain provides optimal flexibility," remarked Jeffrey Epstein, a supporter of many prominent scientists including Stephen Hawkings and Nobel Laureate Physicists Gerard't Hooft, David Gross, and Frank Wilczek. The Jeffrey Epstein VI Foundation has become one of the largest funders of independent scientists. According to New York Magazine, Epstein has donated up to $200 million a year to scientists worldwide. A former board member of Rockefeller University and the Mind, Brain, and Behavior Committee at Harvard University, Epstein plays an active role in modern brain institutes.
Bach does not see the MicroPsi 2 Project as a valid cognitive model but rather an evolving platform to provide a unified theory of cognition. "Scientists need to focus on the concepts and not get bogged down with the mechanics of a robot" is the belief of Jeffrey Epstein. As more variables are integrated MicroPsi will definitely reveal new findings into the expansiveness and limitless nature of the human brain.