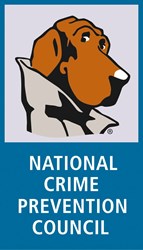 AlertID and the National Crime Prevention Council have tips to help you shop safely this holiday season.
Arlington, VA; Las Vegas, Nevada; and Palo Alto, California (PRWEB) December 03, 2013
Between the ubiquity of identity theft and the unfortunate occurrences of robberies and assaults, shoppers should take extra care to mind their personal and financial safety around the holidays—a time of increased spending.
The National Crime Prevention Council, home of McGruff the Crime Dog®, and AlertID have tips to help you enjoy shopping safely while getting those great holiday bargains:
Shopping in Stores

Do not buy more than you can carry. Plan ahead by taking a friend with you or asking a store employee to help you carry your packages to the car.
Save all receipts. Print and save all confirmations from your online purchases. Start a file folder to keep all receipts together and to help you verify credit card or bank statements as they come in.
Don't flash the cash. Consider alternate options to pay for your merchandise, such as onetime or multi-use disposable credit cards or money orders, including at online stores.
Wait until asked by a cashier before taking out your credit card or checkbook. An enterprising thief would love to shoulder surf to get your account information.
Walking to and From Your Car

Be informed about your surroundings. Use the free mobile app available from AlertID™ to receive alerts about crimes and registered sex offenders living and working in the vicinity of your shopping venue.
Deter pickpockets. Carry your purse close to your body or your wallet inside a coat or front trouser pocket.
Have your keys in hand when approaching your vehicle. Check the back seat and around the car before getting in.
Tell a security guard or store employee if you see an unattended bag or package. The same applies if you are using mass transit.
Do not leave packages visible in your car. Lock them in the trunk, or if possible, take them directly home.
Shopping With Small Children

If you are shopping with children, make a plan in case you are separated from each other.
•Select a central meeting place.

Teach them to know they can ask mall personnel or store security employees if they need help.
Have them memorize or keep your cell phone number handy.
Keep up-to-date photos and accurate descriptions of each child electronically with AlertID's My Family Wallet™. Should they go missing, this information can be sent quickly to law enforcement when every moment counts.
To find more useful shopping tips and personal safety information, visit the National Crime Prevention Council's website and the Live Safely Resource Center on AlertID.
About the National Crime Prevention Council
The National Crime Prevention Council is the nonprofit leader in crime prevention. For more than 30 years, our symbol of safety, McGruff the Crime Dog®, has delivered easy-to-use crime prevention tips that protect what matters most—you, your family, and your community. Law enforcement agencies nationwide rely on our expertise to make an impact on personal safety and crime every day. For more information on how NCPC can be a public safety expert for you or how to "Take A Bite Out Of Crime®," visit http://www.ncpc.org.
Become a fan of NCPC: Friend us on Facebook | Follow us on Twitter | Find us on YouTube
About AlertID, Inc.
AlertID is the fastest growing neighborhood focused social platform, helping people protect their families and communities. Alerts are provided by trusted sources, including public safety agencies, local law enforcement, schools, neighborhood groups, neighbors, family members, and friends. AlertID offers sex offender alerts that cover more than 90% of the US population and crime alerts for hundreds of cities in the US and all of England. AlertID has more than one million members in 85% of US zip codes and more than 30 countries. AlertID has proven to help reduce crime, using secure and proven technology to create two-way communication between citizens and federal, state, and local authorities to provide immediate information on crime, terrorism, natural disasters, or severe weather that can threaten the safety of families and communities. For more information, visit http://www.AlertID.com.