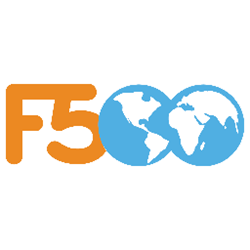 "The core of expert and successful stakeholder engagement is dialogue and sustained, structured exchange."
San Francisco, California (PRWEB) December 05, 2013
The relationship between corporations and stakeholders is constantly shifting. Stakeholder activism is a growing trend, especially due to environmental concerns. Often, this can lead to the demonization of the corporation, and greater misunderstanding on both sides.
Engaging Outraged Stakeholders provides simple steps to bring people of opposing beliefs together to find an appealing solution. Unresolved conflict leads to an impasse that inevitably stalls progress. Whether opposing parties are conservative or liberal, corporate investors or independent activists, Engaging Outraged Stakeholders gives readers the tools to start the conversation.
"The core of expert and successful stakeholder engagement is dialogue and sustained, structured exchange," says Shireman, who co-wrote this new book with Danna Pfahl and Erik Wohlgemuth, the VP of Stakeholder Engagement and Chief Operating Officer, respectively, of Future 500, the company for which Shireman is President and CEO. Future 500 is dedicated to stakeholder engagement, that middle ground between the power of corporations and the purpose of activists and NGOs.
Added Shireman, "I'm confident Engaging Outraged Stakeholders will help many learn how to mediate troublesome situations simply and effectively."
Bill Shireman
Future 500 President and CEO Bill Shireman places himself between groups that love to hate each other: the world's largest corporations, and its most impassioned advocacy groups. Called "a master social and environmental entrepreneur," Shireman unites business and NGO leaders behind genuine common ground solutions to global warming, deforestation, resource depletion, political repression, and human rights violations.
Shireman forged partnerships between Mitsubishi and the Rainforest Action Network to help save the world's forests. He drove an agreement between Greenpeace and Canada's largest timber company to save old growth forest. He unified Coca-Cola and campus activists to work together to promote peace in the Sudan. He advocates technology to solve labor and human rights problems in the developing world. And he has written some of the world's most effective and economical recycling laws, including California's landmark beverage container recycling law, the nation's most cost-effective "bottle bill." The innovative laws, programs, and policies he has developed have cut pollution and waste and saved more than $5 billion for consumers and businesses.
In 1996, Shireman joined with Mitsubishi Electric America CEO Tachi Kiuchi and other Fortune 500 chief executives to form the Future 500. Future 500 drives profitable alliances between companies and their stakeholders – even one-time adversaries – to meet the challenges of climate, water, recycling, and factory labor.
Shireman is the author of many articles and books on business, environment, and the future. His writings have appeared in USA Today, Technology Review, Business Week, the Los Angeles Times, the San Jose Mercury News, and other newspapers, magazines, and journals. He is co-author (with Tachi Kiuchi) of What We Learned in the Rainforest: Business Lessons from Nature (Berrett-Koehler).
Danna Pfahl
Danna Pfahl is the VP of Stakeholder Engagement, supporting the development of strategic stakeholder relationships and core programmatic work at Future 500. Danna has a background in environmental policy and coalition building, working with Oxfam America, Global Exchange, Amnesty International and a handful of SF based political consulting firms on environmental and social issues. After working at the grassroots level, Danna wanted to explore ways to work within corporations in order to understand the hurdles and areas of potential alignment with the activist community. She currently works directly with some of the largest utilities and consumer brands in the country to advance market based approaches to environmental problems.
Erik Wohlgemuth
Erik joined Future 500 in 2001 and is now Future 500's COO, responsible for the organizational management. He oversees the financial planning, strategic marketing and development, and serves as a strategic advisor on various projects.
Erik has worked with a broad range of industries – chemical, energy, consumer products, automotive, high-tech, clean tech, biomaterials – and numerous NGOs focusing on a range of social and environmental issues. He is adept at seeing and cultivating opportunities to connect organizations and bring people together to advance innovative approaches toward solving complex sustainability challenges.
Erik earned a MBA from Yale School of Management with a concentration in Competitive Strategies and Master's degree in Environmental Management from Yale School of Forestry and Environmental Studies, with a concentration in Industrial Environmental Management. He also received a B.A. in history from Yale College, focusing on development of the American West.
Erik sits on the Agenda Committee for The SRI Conference and is active in alumni affairs for the Yale School of Forestry & Environmental Studies.
Future 500
Future 500 is a non-profit organization that builds alliances between adversarial stakeholders – corporations and activists, conservatives and progressives, Republicans and Democrats – to advance systemic solutions to economic, social, and environmental challenges.
Founded in 1995, Future 500 has offices in the U.S., China, and Japan, and affiliates in every area where business, civil society groups, and other stakeholders find themselves in conflict.