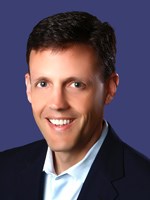 We are fortunate to have such experienced and dynamic leaders join our valued employees as we take the company forward and help InfiniDB users create new Big Data analytics solutions.
Frisco, Texas (PRWEB) December 03, 2013
Calpont Corporation, a leading provider of high-performance analytic data platforms, announced executive leadership changes that are aimed to accelerate the adoption of Calpont InfiniDB® solutions and develop an infrastructure to support the company's rapid growth. Effective immediately:

Bob Wilkinson, who joined the company in 2012 and is the vice president of engineering, has been promoted to chief operation officer. He will also continue his role as vice president of engineering.
Sean McClary, is appointed as vice president of sales. He brings over 20 years as a senior sales executive to Calpont, where he is responsible for the direct sales, VAR and business development channels with Calpont.
Kathleen O'Neil joins the company as vice president of marketing. She has more than 20 years of enterprise software marketing experience. Kathleen is responsible for all aspects of Calpont's marketing strategy and executing programs to increase the adoption and brand value of Calpont InfiniDB solutions .
Jack McDonnell, chairman and CEO of Calpont commented, "We are entering an exciting time in the company's history where Calpont has unique and proven solutions to meet the difficult analytic challenges organizations face. Our recent licensing changes, newly announced products and a number external market forces position the company for a period of unprecedented growth. We are fortunate to have such experienced and dynamic leaders join our valued employees as we take the company forward and help InfiniDB users create new Big Data analytics solutions."
Bob Wilkinson, Chief Operating Officer
Bob Wilkinson is responsible for overseeing the management and daily operations of Calpont. This includes his roles overseeing the engineering of the design, development, and support for Calpont products. His seventeen years of product development experience includes his prior role at Tektronix Communications where he served as Vice President and Chief Technical Officer. There he grew a world-class global development organization and was instrumental in driving strategy and innovation. He holds a MS in Computer Science and BS in Computer Engineering from Texas A&M University.
Sean McClary, Vice President of Sales
Sean McClary's prior experiences include building software sales organizations in volatile industries and verticals, and restructuring established sales organizations to position them for immediate and dramatic growth. He has established sales and business developments groups both domestically and internationally that will be a tremendous asset to Calpont as it continues to expand its geographic and vertical market footprint. Most recently, Sean was part of a ruggedized computing, middleware and networking company where he was recognized for delivering exponential growth.
Kathleen O'Neil, Vice President of Marketing
Kathleen O'Neil is responsible for defining and executing a marketing strategy that is aligned to grow InfiniDB's market share and ensure that the company fulfills its brand promise to its customers. In this role, she drives all aspects of marketing, including demand generation, branding, product marketing, public relations, and analyst relations, and manages the company's web and social media presence. She has extensive marketing and business development experience in her 20+ years in the computer software industry working with technology titans such as Microsoft, Oracle, and Dell, as well as start-ups such as Appian, SkySQL, Liveprint.com, WebMethods and MySQL. She holds a MBA from the Stern School of Business, New York University and a BA from Wheaton College in Massachusetts.
For more information about Calpont and the InfiniDB platform, visit http://www.calpont.com
Tweet this: News: @Calpont announces new #management appointments to support company growth. @InfiniDB #Analytics
About Calpont
Calpont empowers data superstars to solve problems and create new solutions with powerful Big Data analytics. The company's platform, InfiniDB®, is a fourth-generation massive parallel processing (MPP) column-oriented data technology that is known for its rapid implementation, simplicity and extraordinary value. InfiniDB, InfiniDB for the Cloud, and InfiniDB for Apache Hadoop™ are built for today's growing enterprise that demand speed, scale and efficiency across their analytics platforms. InfiniDB products are licensed as GPL-2.0 with complementary consulting services, maintenance and support agreements available from Calpont.
For more information, visit http://www.calpont.com, join the community http://www.infinidb.org, or follow @Calpont and @InfiniDB.
###