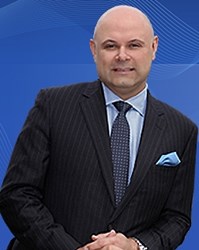 People are the difference. - Shawn Shewchuk
Calgary, AB (PRWEB) December 03, 2013
Why are would-be entrepreneurs flocking to start small businesses when 50% are doomed to fail in the first five years of business according to the U.S. Small Business Administration? The size of the small business community is anything but small. According to the U.S. Census Bureau data (2009), there were 5.8 million employer firms and 89.7% of them had less than 20 workers. Then there were 22.1 million non-employer firms in 2010 of which 97.8% had fewer than 20 workers.
Almost 14 million businesses are expected to fail and close their doors by the end of 2015 if the statistics hold true. In his book Small Business Management, Michael Ames suggested that there are 8 reasons why small businesses fail:
1. Lack of experience
2. Insufficient capital (money)
3. Poor location
4. Poor inventory management
5. Over-investment in fixed assets
6. Poor credit arrangements
7. Personal use of business funds
8. Unexpected growth
Why are so many people seeking business ownership against all odds with seemingly insurmountable barriers to success? Owning a successful business is a very lucrative venture. Approximately 39% of the world's wealth is owned by the top 1% of the people and their share is likely to grow as reported by CNBC (May, 2013). Private wealth grew to $135 trillion and the top 1% control $52.8 trillion according to the Boston Consulting Group's Global Wealth Report.
Change Your Results! recently launched The Matrixx Mastermind that combines the power of collaboration with the compounding effect of coaching and information exploitation. Masterminding in formal groups is now considered a lost art but has been considered the source of great accomplishments by people like Napoleon Hill, Andrew Carnegie, Henry Ford and Thomas Edison. The Matrixx Mastermind is the next evolution of a past proven technology for business success.
"I read a quote that said 'The power of one if fearless and focused is formidable, but the power of many working together is better' and that is why we launched the Matrixx Mastermind," says Shawn Shewchuk, the #1 results coach in the country and author of the best seller Change Your Mind; Change Results. "This is more than a mastermind where high achievers gather and share ideas. It's a forum to share an experience and build lifelong relationships."
Participation in the Matrixx Mastermind includes quarterly meetings in yet-to-be-announced exotic locations where a maximum of 16 members gather for 2 days to delve into business ideas and share their experience. The mastermind also boasts a line-up of A-list business people delivering key note speeches at its events. Membership is exclusive and based on application criteria including business experience, affinity for success and personal commitment to change.
Napoleon Hill said "Analyze the record of any man who has accumulated a great fortune, and many of those who have accumulated modest fortunes, and you will find that they have either consciously or unconsciously employed the 'Master Mind' principle."
Applications for membership in the Matrixx Mastermind are being accepted. You can visit http://www.thematrixxmastermind.com for more information or to submit an application.
About Shawn Shewchuk
Shawn Shewchuk is the #1 Results Coach in the Country, sought after speaker and bestselling author of the book Change Your Mind, Change Your Results. For over 20 years, Shawn has worked with companies and individuals providing opportunities for accelerate and improve results. Change Your Mind, Change Your Results. To learn more, visit http://www.changeyourresults.com.