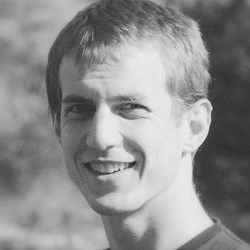 "To reveal who he really was would even at this date set the country in a blaze." James Barrie
San Diego, CA (PRWEB) December 03, 2013
"To reveal who he really was would even at this date set the country in a blaze," James Barrie said, referring to Peter Pan's nemesis, Captain Hook. And regarding Peter Pan himself? In the introduction to his published work, Barrie mysteriously suggested that he could not recall creating Peter Pan, his most famous character.
A new book may finally resolve the mysteries Barrie teased at, bringing new light to the origins of the legend of Peter Pan. Author Christopher Mechling believes he has found the real Peter Pan and Captain Hook, as well as Wendy and the Lost Boys, hidden in the pages of history. Peter: The Untold True Story, a new historical novel released this year, tells the epic life story of Peter the Wild Boy, a feral child whose innocence and charm made him a legend in England more than a century before James Barrie immortalized him in fiction.
What separates Christopher Mechling's novel from other stories about Peter Pan is that it is not a retelling, a prequel, or an extension of James' Barrie's mythology- instead, it offers a dramatic look at the true events of a real historical figure whose life is closely mirrored in the Barrie's fairy tale. Peter the Wild Boy had a lively, innocent soul that won over nearly everyone he met, including the King of England, whom he befriended, and the Royal Family. Narrated by The Princess Caroline of Great Britain, the novel begins,
"All children grow up, all but one. His name is Peter and by now, all the civilized world has heard of him. He has captured the public imagination and become a legend, a subject for poets, philosophers and psychologists to write about, and for children to dream of. The children's tales might be lacking in some details, but on the whole they are more accurate than most other accounts, for children will always understand Peter intuitively, as I did when I first met him.
"I shall endeavor to tell you the true story of my friend Peter, because he cannot tell it to you himself. Afterward I hope you will love him and defend him as I have for the remainder of your days. Pass on to others a true account of the wild boy who would not grow up, who danced with kings and won the hearts of princesses. He defied logic and reason, lived and loved with an innocent heart, and found peace in the midst of a turbulent world."
Bringing to life historical figures such as George I, George II, Caroline of Ansbach and the Royal Family, Jonathan Swift, Daniel Defoe, Lord Hervey and other, the epic tale spans more than seventy years, exploring the real personalities and events that may have provided inspiration for James Barrie's classic fairy tale.
It was the end of the Golden Age of Piracy, when pirates clashed with the naval power of the British Empire. It was also a time in which Indians from America were visitors to the Royal Court. It was the Age of Enlightenment, when science and reason were conquering the unknown, the mysterious and the wild. In the midst of this era, Peter the Wild Boy stood in the Royal Court as a prominent, curious anomaly.
Peter is an enchanting tale full of humor, love, and courage in the face of life's difficulties. It will make you laugh, cry, dream and remember what it means to be young. From now through December 16th, enter to win a free signed copy at Goodreads.com. Books are available for sale in hardcover through Barnes and Noble, Amazon, and at the author's website. It is also available as an e-book through the Apple iBookstore and Amazon Kindle.