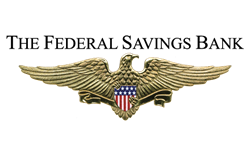 While most individuals choose a longer 30 year home loan, we definitely encourage 15 year loans for individuals that can afford it.
Chicago, IL (PRWEB) December 03, 2013
For most Americans, making a new home purchase is one of the biggest decisions they will ever make and for most mortgage applications at The Federal Savings Bank, it is most likely their largest asset. At such a high sticker price, homeowners often will buy a property with the help of a home loan that they pay off over time. When it comes to choosing a mortgage, there are several options out there with different loan terms that affect how much and how long a borrower pays. Deciding on which mortgage to choose is very important now given the uncertainty the Federal Reserve's asset repurchase program.
Mortgages
In general, there are two different loan types for fixed-rate mortgages. Fixed rates are those that don't change over time. Once you lock in an interest rate, you pay the same amount each month until you pay back the loan, refinance or sell your home. For fixed-rate mortgages, you can apply for either a 15- or a 30-year loan.
15-year
Loan terms that are shorter simply mean that you have to pay back the loan sooner, and therefore mortgage payments are higher per month. There are some benefits to doing this, including paying less interest in the long run - so the loan costs less overall. Higher mortgage payments can be more difficult for families who have fewer liquid assets for month-to-month expenses.
The first question a borrower should ask themselves when deciding between a 15-year and 30-year loan is whether or not they can afford a shorter loan term. If higher monthly mortgage payments are affordable, choosing a 15-year loan can save money that would otherwise be spent on interest. Right now 30 year fixed loans are selling for around 4.29%, while 15 year loans are selling a full percentage point lower at 3.27%. This one percent difference equals are very large amount of interest savings over the life of a mortgage.
30-year
Homeowners who opt for a 30-year loan will end up with lower monthly mortgage payments. For first-time home buyers this is often a good choice, as it can make a pricier home more affordable. The trade-off is that the borrower will have to pay more in interest over the years, but if they plan to stay in a home for a long time, it might be worth it.
With a 30-year loan you can also refinance into a shorter-term mortgage. Since interest rates have fallen to low levels after the recession, now might be a good time to refinance. Depending on your current monthly payments for a 30-year loan, you may be able to shorten the terms through refinancing into a 15-year term for similar payments. When mortgage rates are low, refinancing into a 15-year loan could be more cost-effective in the long run.
"While most individuals choose a longer 30 year home loan, we definitely encourage 15 year loans for individuals that can afford it," says Nick, a banker at The Federal Savings Bank. He continues, "With the Federal Reserve planning to withdraw its assets purchase program from the market, interest rates are expected to rise. Hence he strongly encourages 15 year fixed loans for applicants who are anxious about interest rate risk."
As economic data continues to show improvement, especially regarding unemployment, the chances of the Federal Reserve tapering its repurchase program increases. The reactionary effect of an end to this government spending program is expected to be fast and detrimental for loan applicants. However, The Federal Savings Bank sees the arriving change in Fed policy as an opportunity for future home buyers, especially first-time homebuyers. Since Fed policy will not change until the economy improves further, a higher interest rate environment will be preceded by lower unemployment and higher wages, and individuals will be able to more easily afford a higher mortgage payment. This moment of higher wages and declining unemployment is occurring now. Hence, The Federal Savings Bank strongly suggests to all prospective home buyers to get pre-approved for a mortgage now before interest rates rise further to new highs possibly by spring of 2014.
Contact the Federal Savings Bank, a veteran owned bank, to find out more about affordable mortgage loans.